A Comfy, Cosy Victorian Bathroom
Mills, Matt and newest family member, Wolfie, have taken on their second home renovation. A charming, Victorian terrace for this lovely threesome to turn into a comfy, cosy home.
So, as we head into a second lockdown and you have a little extra spare time to update, refresh or fully renovation the bathroom, Millie & Matt have joined us to tell us all about their recent beautiful bathroom renovation and hopefully, give you plenty of inspiration.
'Hey, my name is Mills aka @ourlittlevictirian1896 on Instagram. In the last 12 months we go the keys to our second renovation project, a charming Victorian Terrace in Essex.'
'We are slowly but surely transforming our new home, whilst maintaining its authentic Victorian charm. If you'd like to keep up with our progress and story, please make sure you give us a follow-on Instagram.'
A before snapshot of Mills & Matt's bathroom
What Do You Love Most About Renovating a Property?
I really love seeing all my ideas come to life, all the while respecting the beautiful period features. The best bit is enjoying it all once you're done….then collecting ideas for the next renovation of course!
Could You Tell Us a Bit More About Your Interior Concept?
'Three words: cosy, industrial and warm. I absolutely love to feel cosy, and warm colours and interiors are a must for me.'
'I always try to include a raw element like exposed bricks or bare untreated wood, I then mix it with some softer vibes to bring it all together.'
'Period properties really lend themselves to this look, which is why I've always been drawn to them. In our first renovation we made our kitchen floor out of pennies!'
Which Room In The House Is Your Favourite?
'At the moment my favourite room is the upstairs bathroom because we created this space from just a dressing room. It's the most relaxing room in the house.'
'Though it could soon be in competition with the laundry room which is next to be renovated.' 
Your Bathroom Is Beautiful, How Did You Piece Your Design Ideas Together?
'Ah, thank you. I have been collecting these ideas for a few years. I saved a photo of the tiles from Ca Pietra and I knew I had to use them in some way and not just on the floor, which is why I put them behind the sink too.'
'I rummaged through a junkyard to find the unit for the sink which just needed a bit of tlc, when I saw it I knew it would go beautifully with the exposed bricks.' 
'The gold touches from Big Bathroom Shop really helped bring the warmness into the overall look. I left the paint until last so I could really get a feel for what would go with the look as a whole.'
Tell Us Your Thoughts On Our Products?
'I've been really impressed with the actual products themselves because, it isn't easy to get the brushed gold effect that I was looking for, especially at a reasonable price.'
'I've also been so impressed with the service, sometimes I have ordered a product and it has arrived the next day (even on a Sunday!) Loving the cleaning tips on the website too, very useful! I must try cleaning the taps with half a lemon ;)'
'We're looking forward to kitting out our downstairs bathroom with Big Bathroom Shop products soon!'
We would like to say a big thank you to Millie, Matt & the beautiful Wolfie for choosing us to help complete their Big Bathroom Dreams.
If you love this cosy, Victorian space make sure you give them a follow on Instagram. They will provide inspiration and plenty of puppy pictures to see you through lockdown part 2.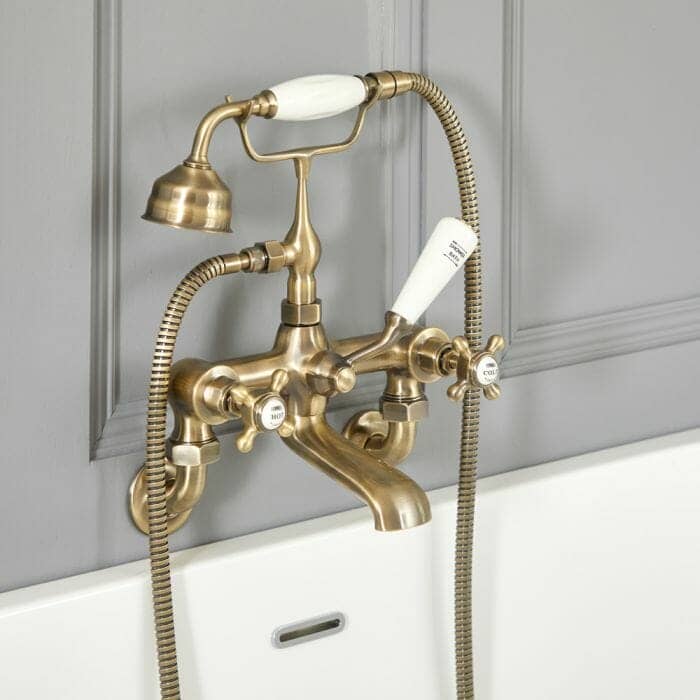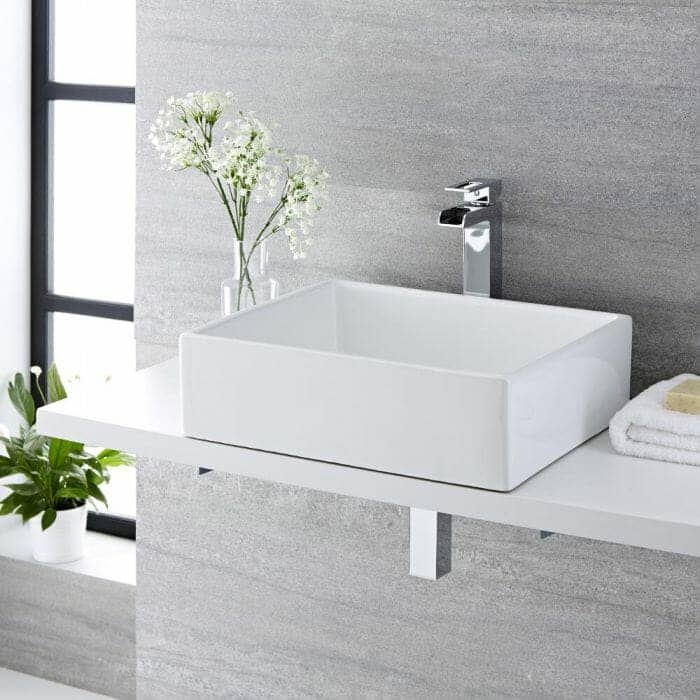 Rikki has a passion for interior design and an even bigger passion for writing about it. When she isn't writing about gorgeous bathroom interiors, you'll find her discovering all of the latest trends.