Bathroom Brassware – The Complete Care Guide
Bathroom brassware is the name given to faucets and fixtures that are made from brass and are available in a variety of finishes.
The finish options have increased over time, from luxurious golds to industrial inspired copper and so many other picture perfect finishes.
There is plenty of choice, especially here at Big Bathroom Shop.
We pride ourselves on offering a vast range of superb quality and craftsmanship of brass taps and fixtures.
Our tap and shower brassware range is available with industry leading guarantees and when accompanied with expertise knowledge on aftercare, your brassware lifespan could last up to 10 years +.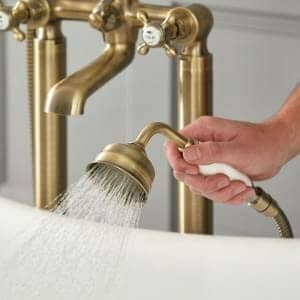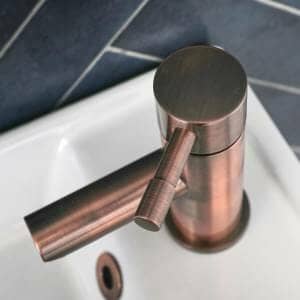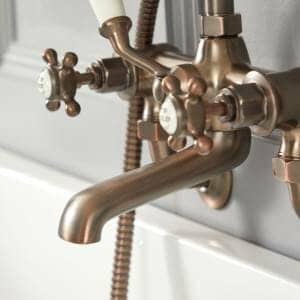 Brassware is a real investment for your bathroom. If you look after it, it will in-turn look after you with endless style.
Let's talk you through the different types of brassware available…
What are the different types of bathroom brassware?
Brushed Gold
Brushed Brass
Brushed Copper
Oil Rubbed Bronze
Brushed Nickel
Matt Black
Chrome
Polished Gold
What Is Brushed Brass?
Brass has become extremely popular over the past 12 months. More and more of you have to come to love this luxurious finish and it's no wonder when it looks this good.
Brushed Brass is a PVD finish that has been brushed for an even texture.
The Milano Brushed Brass fixtures and fittings are crafted from hard-wearing and corrosion resistant solid brass.
Hand finished in beautiful subtle gold brush strokes, so that fingerprints aren't as visible.
Brushed brass is simply brass that has been treated to give it a duller more mattified look.
Big Bathroom Shops brushed brass range is slightly darker than our brushed gold products and the perfect option for a demure look.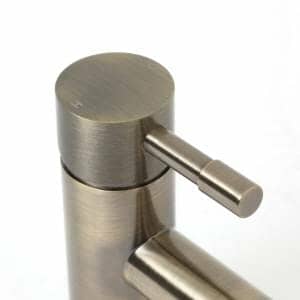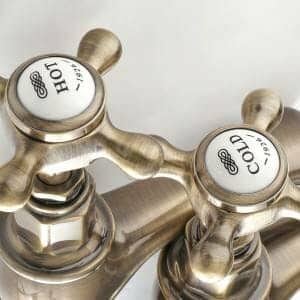 Brushed Brass VS Brushed Gold
Our collection of brushed brassware Is filled with beautiful modern bathroom pieces. From soft curved shower heads to statement faucets, you can find the following in this collection.
Our taps and shower sets are hand-finished and therefore colours and tones can vary, giving you a truly authentic product.
What Is Brushed Gold?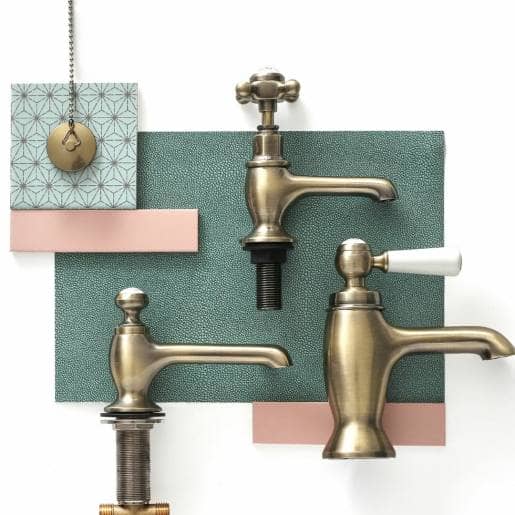 Brushed Gold is very similar to brushed brass however, our brushed gold products have a slight warmer, more vibrant undertone.
You can browse our brushed gold finish in our vintage inspired Milano Elizabeth collection, inspired by the authentic, timeless style of the Victorian era.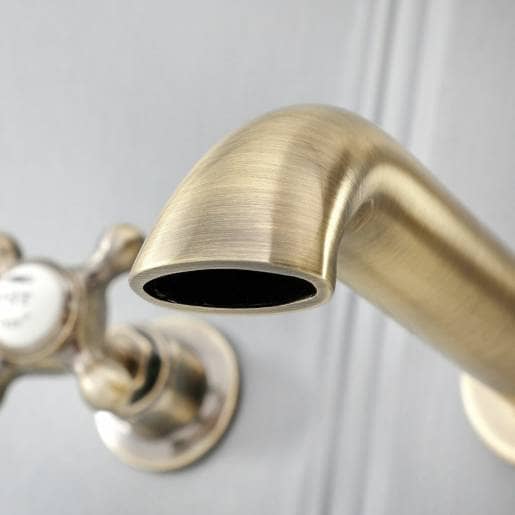 The brushed stroke aesthetic is created by using a fine grit surface and brushing against the gold.
Discover brushed gold bath spouts, pillar taps and much more.
What Is Brushed Copper?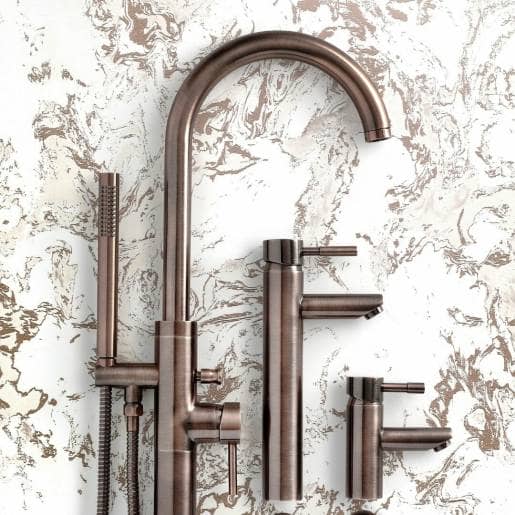 Next up, brushed copper. Once again, brushed copper has a brush-stroke appearance through sanding a grain pattern on the metal. With hints of orange and reds, this finish is sure to bring a subtle hint of warmth to any bathroom, en-suite or cloakroom space.
Copper is the perfect finish for industrial inspired interiors, as well as other contemporary spaces.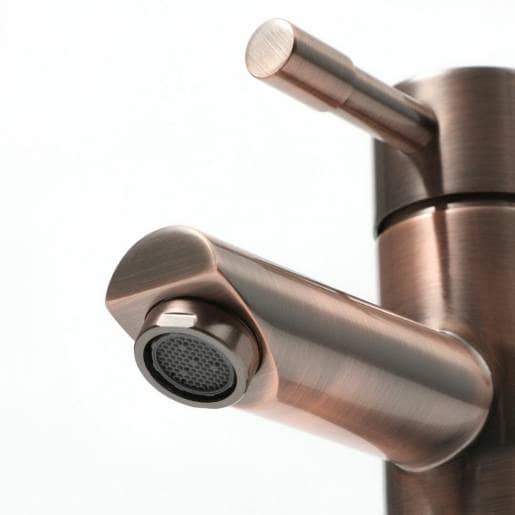 What Is Oil Rubbed Bronze?
Oil Rubbed Bronze is a deep, rich finish and one of our darkest brassware options. Distinctive and gives a beautiful rustic feel, the oil rubbed bronze collection is available in traditional designs, giving a true authentic look.
A bronze finish is a chemically darkened surface with slight copper undertones. This is typically done with powder coating. The best way to clean and care for your bronze faucets is with warm water and a soft cloth, using a dry tapping motion.
This is due to it having more of an 'aged' look compared to other finishes – making it the ideal choice for farmhouse, Tuscan, or period bathroom interiors.
A low maintenance metal, oil rubbed bronze is a chemical finish that mimics aging and colour of actual bronze that we see on statues.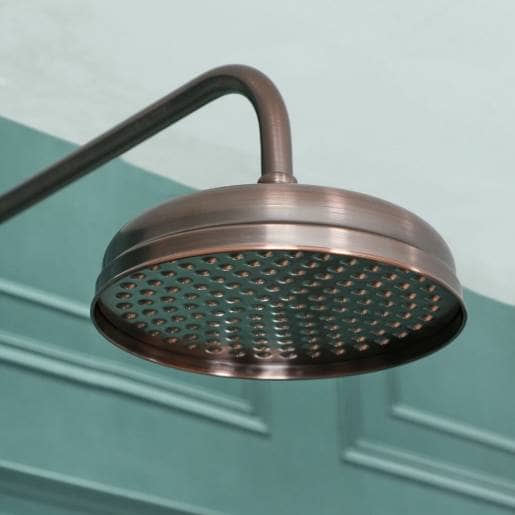 What Is Brushed Nickel?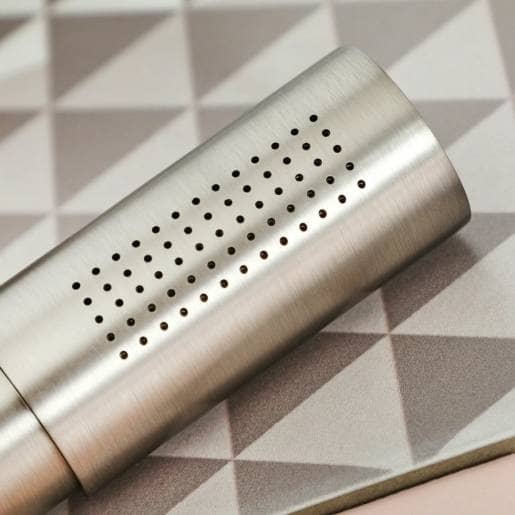 Brushed Nickel is a beautiful delicate finish, known to change over time as it can react with its environment. A silky-satin finish, similar to chrome but with more of a golden undertone that has been likened to a champagne colour.
It is an electroplated finish with a slight matt aesthetic.
What Is Matt Black?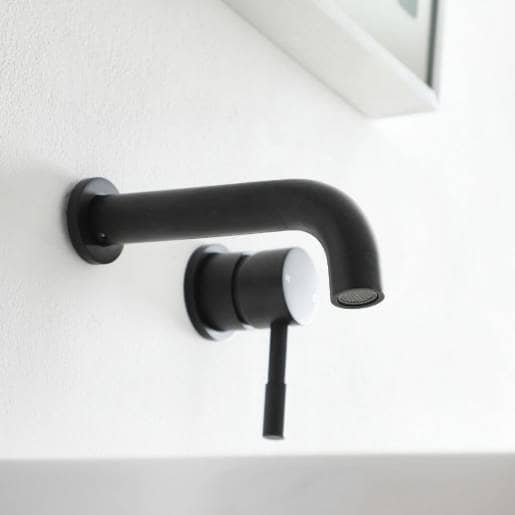 Matt black brassware finish is a satin black pigment applied (generally) to the surface of brass with a powder coating. Black fixtures and fittings are taking over chrome as the most sought after finish and it's no wonder, when it looks this good.
Black brassware has a powder coated finish and is cured under high heat to produce a high quality look.
The matt aesthetic exudes a real luxury feel and a beautiful, contemporary and stark contrast when paired with white sanitary ware.
Browse Bathroom Taps, Shower systems in matt black.
What is Chrome Brass?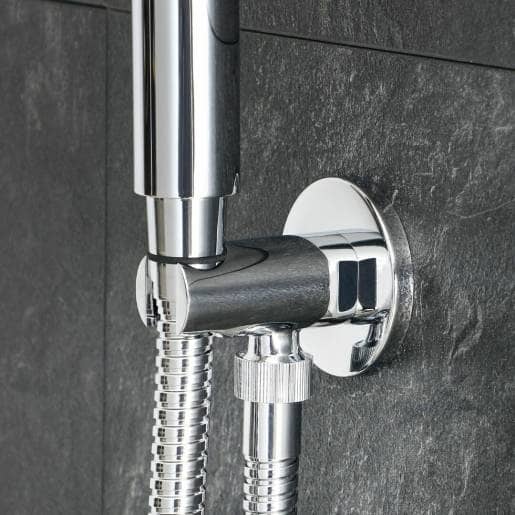 Chrome brassware is a timeless finish. It is the most common type of brassware, usually found in your kitchen or bathroom.
Chrome fixtures and fittings will have a silver plate on the outside but usually the faucet itself will be made of brass. The Chrome finish acts as a barrier to protect the faucet from rust of corrosion.
It looks fabulous in both modern and traditional designs. It is also the most durable finish and most prone to corrode over time due to water damage and heating elements.
That being said, if looked after your chrome brassware should last for many years.
Now, we move on to how to look after your brassware the right way, to help them last longer…
How to Take Care of Bathroom Brassware?
If you've recently purchased some gorgeous new brassware, you want to make sure it stays as shiny and fresh for as long as possible. Lets face it, renovating or updating your bathroom is an expensive job so making sure your brassware stays in prime condition should be a top priority.
However, before you start bringing out the cleaning supplies, there are some important aftercare tips you need to know.
First things first, you need to establish whether or not your taps and shower are constructed from real brass. Don't worry, this step is super simple. All you need is a magnet, any magnet will do and if it sticks, it is brass-effect or brass-plated. However, If the magnet doesn't connect, then you have the real deal!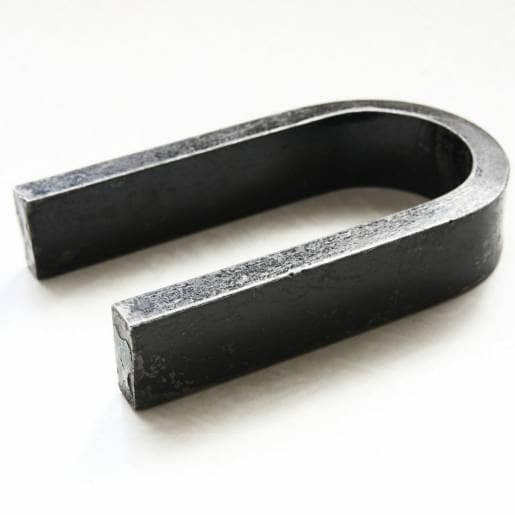 Checking your brass authenticity will help you know the best approach to adopt when cleaning. Once the make-up of your brassware has been revealed you can start to clean in the following ways…
How To Clean Real Brass Taps and Showers?
When dealing with real brass, first of all, it's rather pricey and second you want to make sure that any cleaning products you use, won't cause any damage. The most effective and least harmful way to clean real brass is with good old fashioned warm soapy water and a microfibre cloth.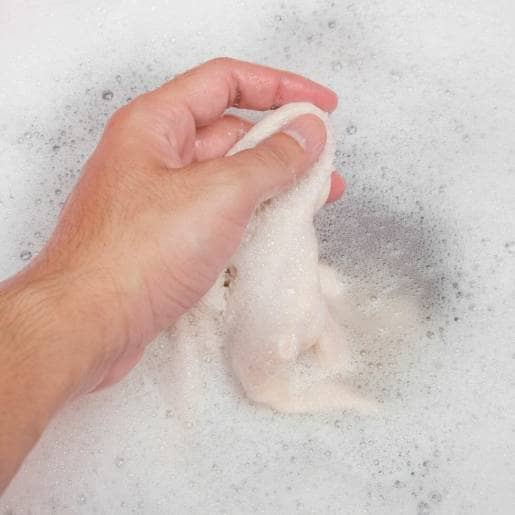 How To Clean Lacquered Brass?
Lacquered brass or 'new brass' has a surface coating that prevents the brass from aging or tarnishing. The lacquered is applied after the brass is polished to maintain a brand-new look. Lacquered brass is often used on modern brassware.
With lacquered brass, you should avoid using any household cleaners as they can damage the surface. The best way to keep lacquered brass fresh and clean is to wipe it down with a soft damp cloth and buff dry thoroughly.
You cannot polish lacquered brass, so make sure you only stick to hot water when cleaning, even avoid a mild detergent.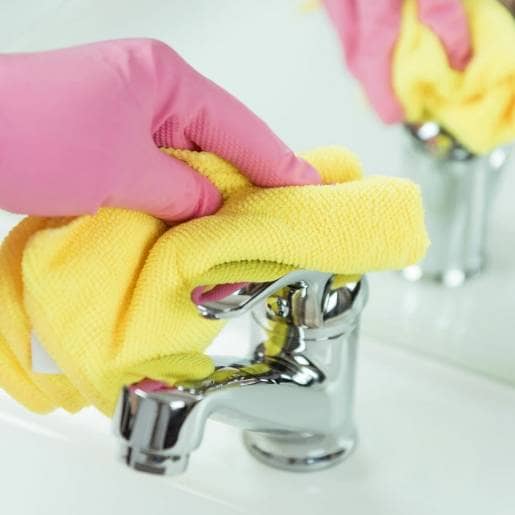 How To Clean Gold Plated Taps?
To clean gold plated taps without stripping any gold or damaging the tap you need to mix one-part white vinegar with three parts of water. White vinegar can be quite abrasive as it contains acids, so please remember to water It down, less is more and to clean gently.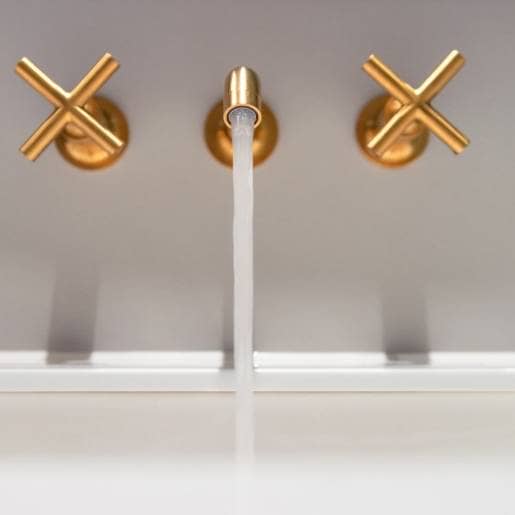 How to Polish Brass Taps and Showers?
When it comes to Brass taps and showers everything should be done with care to avoid damaging the finish.
Polish regularly to remove discoloration and only use a polish specifically designed for brass. Follow the instructions exactly as they are on the back of the bottle to avoid harming the brassware.
Always wash your taps/ shower with warm water and mild soap. Use a soft cloth to wipe and rinse away debris.
Once your brassware is clean, use a special brass cleaner like Brasso and gently massage into your faucets with a fine knit cotton material.
Best Homemade Brass Cleaners…
For those that don't want to buy brass polish and would rather use ingredients from your kitchen to create your homemade, natural cleaning remedy, then keep reading and prepare to put in some elbow grease!
How To Clean Brass With White Vinegar and Flour?
Mix equal amounts of white vinegar and flour until you think you have enough to apply a thin layer of the paste to target tarnished brass and leave for an hour. Once the paste has had time to develop and works its magic, rinse with warm water and dry thoroughly with a clean cloth.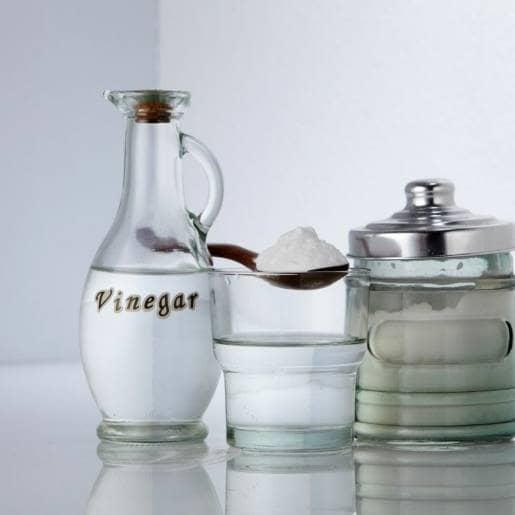 How to Clean Brass Taps with Ketchup / Tomato Sauce?
Not only is ketchup delish, it's actually also a good way to clean brass. Like lemons, tomatoes contain natural acids which help remove tarnish on brass.
So, if you have anything containing tomatoes in your kitchen, from tomato paste to tomato sauce, or other tomato alternatives, if you don't have ketchup.
Apply a layer to your taps and leave it for an hour, this will allow the acids to get to work. Once the hour is up, wash off with warm water and mild soap and dry meticulously.
How to Clean Brass with Lemon and Baking Soda?
Lemon juice a great natural substance that can be used to clean brass. Mix the juice of half a lemon with a teaspoon of baking soda and stir until it turns into a paste.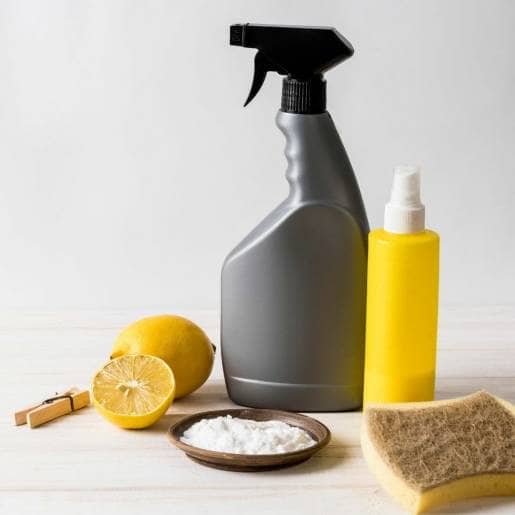 Apply the paste until the brass is covered in a thin layer. Leave the soda paste on for 15 minutes or 30, if heavily tarnished. Then rinse and dry!
Brassware Aftercare Top Tips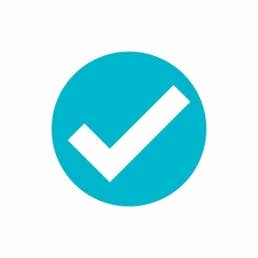 Never use an abrasive cleaning tool such as a toothbrush, scowl or rough cloth to clean your brassware.
Never use strong chemicals when cleaning your brassware.
Always dry your brassware after cleaning, this will delay corrosion and water marks.
Rikki has a passion for interior design and an even bigger passion for writing about it. When she isn't writing about gorgeous bathroom interiors, you'll find her discovering all of the latest trends.
https://wpcdn.bigbathroomshop.co.uk/info/blog/wp-content/uploads/2022/02/insta-blog-banner.jpg?strip=all&lossy=1&quality=70&ssl=1
491
1401
Rikki Fothergill
https://www.bigbathroomshop.co.uk/info/blog/wp-content/uploads/2019/08/bbs-blog-logo-300x82.png
Rikki Fothergill
2022-02-28 17:21:54
2022-04-05 13:10:35
Bathroom Brassware – The Complete Care Guide