Shower trays form an essential part of any shower enclosure, and with so many to choose from, it can be difficult knowing which is the best one. At BigBathroomShop we have two main types of showers trays available including slate effect shower trays and white low-profile shower trays, so all you need to do is choose a size and decide on a white or slate effect finish. Here's an overview on the type of shower trays available and the things you need to look out for when choosing a new tray.
How to choose the best shower tray
When choosing a shower tray, you'll need to make sure it matches the size and shape of your shower enclosure to ensure a perfect fit and to prevent leaks. Think about which shape will best suit your bathroom too. If you have a small bathroom, it's a good idea to choose a space saving quadrant shower tray, but for a large bathroom, you may want to choose a rectangular shower tray and combine it with a walk-in shower enclosure.
You may want to keep things clean and simple with a white shower tray, or create a natural, feel with a slate effect shower tray, so think about the overall look you want to achieve.
What type of bathroom floor do you have? This will determine how you can install your shower tray. You may need to raise your shower tray off the floor with a leg set to make plumbing easier on a concrete floor. But if the floor is suitable, the tray can be fitted directly on top for a neater, more streamlined finish.
Shower tray shapes and sizes
Shower trays come in a variety of shapes and sizes to suit your chosen shower enclosure. Here are the main shower tray shapes and the sizes that they are available in.
Rectangular shower trays
Rectangular shower trays offer the most space and are used with sliding shower doors or walk-in showers. At BigBathroomShop you can find rectangular trays ranging in size from 900x700mm to 1700x900mm.
Square shower trays
Square shower trays are a versatile option as they can be used with a range of shower doors such as pivot and bi-fold, making this shape ideal for smaller bathrooms and en-suites. We have square shower trays ranging in size from 760x760mm to 1000x1000mm.
Quadrant shower trays
Quadrant shower trays feature a curved front and fit into the corner of the bathroom helping to maximise space – these range in size from 800x800mm to 1000x1000mm. There's also offset quadrant shower trays, which feature one side longer than the other – sizes range from 900x760mm to 1200x900mm.
Walk in shower trays
Walk in shower trays are designed to be teamed with a walk in shower enclosure. They feature a spacious showering area at one end, with the other end used for drying off, as well as a low profile design for easier access. Large shower trays like these are rectangular in shape and are available in a range of sizes. You can also choose between white and slate effect finishes to create your perfect bathroom look.
Milano Slate Effect Shower Trays
The Milano slate effect shower trays are the perfect option for adding a natural feel to your bathroom. They come in a choice of sizes and shapes to suit your bathroom design, as well as colours including graphite, matt white and light grey to enhance any décor. These trays offer the look of real slate but without the associated cost and weight, and each one measures just 30mm high for a neater, more streamlined finish.
The underside of the tray is hollow, which reduces unnecessary weight, but thanks to the strengthening lattice featured on the back, the tray is extremely robust and durable. The trays are made from SMC – Sheet Moulding Compound, which is a ready to mould glass-fibre reinforced polyester. This results in a lightweight yet highly durable construction that's stronger than a standard white shower tray.
Coloured shower trays are becoming a popular option as they are great for creating a contemporary look and are an alternative to standard white trays.
Range of sizes and shapes to choose from
Slate effect finish for a natural feel – Light Grey, Graphite and Matt White
Lightweight yet durable construction
Low profile – just 30mm high for a neater finish
Reversible -can be fitted either way round
Shower waste included
Lightweight yet robust and durable
Can be raised up for easier plumbing
Made from sheet moulding compound (SMC)
There is one small warning with a slate effect tray, though – if you don't clean up after yourself and leave shower gel or shampoo sitting on the tray, there is a danger that marks could be left behind, spoiling the look of your shower space.
Milano Low Profile Shower Trays
The Milano low profile shower trays are a great option for adding smart, modern style to your bathroom. Available in a huge range of shapes and sizes, each low profile shower tray measures 45mm high for a neat and tidy look. They have an easy to clean white finish and are made from polymer stone resin, which is lightweight and durable. The mineral torsion beams provide extra strength and rigidity, preventing twisting and warping, while the super flat underside ensures easier levelling.
What's more, these low level shower trays can be cut to suit your desired installation requirements. This makes them particularly ideal for awkward bathroom shapes and modern installations.
Range of sizes and shapes to suit any bathroom
Easy to clean white finish
45mm high for a minimal look
Polymer stone resin construction and ABS acrylic capped
Can be cut to your desired installation requirements
Flat underside for easier levelling
Lightweight yet extremely durable
Made with WRAS approved Phthalate-free materials
Mineral torsion beams for extra strength and rigidity
Weigh up to 60% less than standard trays for easier and safer handling during installation
How much do shower trays cost?
At BigBathroomShop you can expect to pay from £160 for a slate effect shower tray and from £70 for a Milano low profile shower tray. All our shower trays are covered by a 10-year guarantee for added reassurance. When buying a new tray, you will need to check if a shower tray waste is included. If not, then you will need to include this essential extra in your shower tray budget.
How to measure a shower tray
If you are simply replacing an old shower tray with a new one, measuring for a new shower tray is just a matter of taking the dimensions of the old tray. Measure the dimensions and note down the length and width of the tray.
If it's for a quadrant shower tray (not an offset one) then you will need to find out the radius. To do this, measure one side, so you have the length, then measure from one side up to the point where the enclosure starts to curve. For example, if measurement 1 is 800mm and measurement 2 is 300mm, then the radius will be 500mm. But if measurement 2 is 250mm, this gives you a radius of 550mm.
When measuring for a shower tray, it's important to know the position of the waste pipe, so it lines up with the waste hole in the new tray.
What are shower trays made of?
The bathroom sees a lot of use over the years, and that's why it's important to buy the best quality shower tray you can afford to ensure it stands the test of time. Shower trays are made from a variety of materials such as stone resin or acrylic.
Acrylic shower trays are lightweight and are usually around 4.5mm thick and reinforced with wood. An acrylic shower tray allows for greater flexibility, but with more flexibility comes a higher chance of breakage.
Stone resin shower resin shower trays are made from a mixture of natural minerals and a resin compound that provides a lightweight yet durable option. This material won't bend or warp like an acrylic shower tray would. Stone resin trays are capped with ABS acrylic, which is easy to clean, warm to the touch and scratch resistant.
At BigBathroomShop, there's shower trays made from polymer stone resin and SMC (sheet moulding compound), which is a ready to mould glass-fibre reinforced polyester.
How deep are shower trays?
Although there's a huge range of shower tray sizes available, there's also varying depths / heights too. Nearly all modern shower trays have a low level design, which provides easier access and creates a minimal look. Shower trays can be as low as 30mm deep, but if you need to raise the tray up, you can do so with a leg and panel set. These include adjustable legs and a clip-on cover to conceal pipework. The cover also allows you to access plumbing with ease.
What are upstands on shower trays?
Upstands on shower trays create a small lip around the tray, which you can tile over, or up to which you can place a shower enclosure frame. Shower tray upstands may be needed on all sides, certain sides or none – it all depends upon your preference and the materials and shower screens being used. By moulding a small lip around the edge of the shower tray, over which is tiled, a barrier is created to help prevent water passing through and penetrating any small cracks between the wall tiles and tray.
How to clean a shower tray
To prevent the build-up of soap scum, dirt and limescale, it's important to clean your shower tray on a regular basis. Here's some top tips for removing the most common stains you're most likely to find on your shower tray. Before using any cleaning products, refer to the installation manual to check they will not damage the surface of the tray.
Removing limescale
The best way to remove limescale from your shower tray is with white vinegar or lemon juice, both of which will cut through limescale, making it a lot easier to wipe away compared to using soap and water alone. Toilet cleaner and an old toothbrush will remove limescale too.
Removing rust
A can of shaving foam can leave unsightly rings of rust on your shower tray, which can seem impossible to remove. To remove rust try using half a potato dipped in baking soda or use white vinegar/lemon juice and leave to work its magic for a couple of hours, then rinse and scrub with a sponge.
Removing mould and mildew
If the sealant is black, then it's most likely harbouring mould and mildew. This can be difficult to remove, so you can try tackling it with an anti-mould spray, leave overnight and scrub with an old toothbrush. If this doesn't work, then remove and replace with some fresh, new silicone sealant. See our blog on how to seal a shower tray.
Soap scum
A bathroom cleaning spray or even just something as simple as baking soda can remove stubborn soap scum from your shower tray.
So, there you have it. We've covered all you need to know about shower trays, so you can go ahead and choose the very best one to suit the size and design of your bathroom.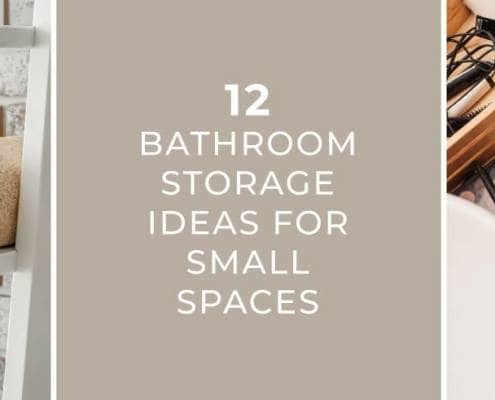 https://wpcdn.bigbathroomshop.co.uk/info/blog/wp-content/uploads/2020/12/BATHROOM-STORAGE-blog-banner.jpg?strip=all&lossy=1&quality=70&ssl=1
491
1401
Rikki Fothergill
https://wpcdn.bigbathroomshop.co.uk/info/blog/wp-content/uploads/2019/08/bbs-blog-logo-300x82.png
Rikki Fothergill
2020-12-10 16:59:40
2020-12-10 16:59:50
12 Bathroom Storage Ideas for Small Spaces
This blog offers a brief overview of each different type of bathroom tap, helping you to identify the perfect style for your space...
https://wpcdn.bigbathroomshop.co.uk/info/blog/wp-content/uploads/2020/08/bathroom-taps-guide-blog-banner.jpg?strip=all&lossy=1&quality=70&ssl=1
491
1401
John Klee
https://wpcdn.bigbathroomshop.co.uk/info/blog/wp-content/uploads/2019/08/bbs-blog-logo-300x82.png
John Klee
2020-08-25 10:54:58
2020-08-25 16:33:24
A Complete Guide to the Different Types of Bathroom Taps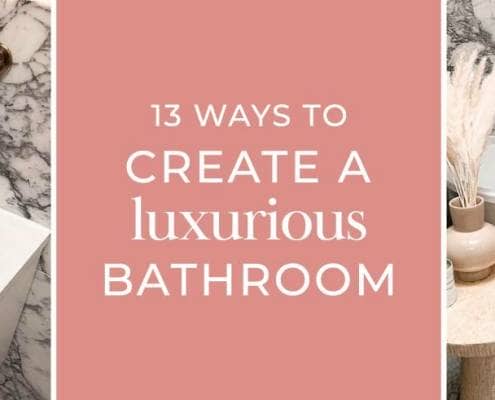 Creating a luxurious bathroom can be simple with just a couple of little tweaks. In this guide we give you 13 tips to achieve bathroom luxury
https://wpcdn.bigbathroomshop.co.uk/info/blog/wp-content/uploads/2020/08/luxury-bathroom-blog-banner.jpg?strip=all&lossy=1&quality=70&ssl=1
491
1401
John Lawless
https://wpcdn.bigbathroomshop.co.uk/info/blog/wp-content/uploads/2019/08/bbs-blog-logo-300x82.png
John Lawless
2020-08-24 12:52:22
2020-08-24 13:11:14
13 Ways To Create A Luxurious Bathroom
Hi, I'm Liz, an interiors blogger. My main focus area is the bathroom, where I aim to inspire anyone who's planning and designing a new bathroom – you'll find plenty of tips, how-to guides and a wealth of ideas!
Dawson Court
Billington Road Industrial Estate
Burnley
BB11 5UB