Reaching for a warm towel after a shower or bath is one of life's little luxuries, and not only does a heated towel rail make this possible, it also provides a stylish and practical addition to your bathroom too. Heated bathroom towel rails are great for drying towels, as well as small items of clothing, and they add extra warmth to your bathroom, which helps to keep damp at bay. A heated towel rail will also create an attractive feature and enhance the design of your bathroom. So, if you're considering a heated towel rail but not sure where to start, our advice and tips will help you choose the best one.
What to consider before buying a heated towel rail
When choosing a heated towel rail you will need to consider the style of your bathroom, is it modern or traditional? Heated towel rails are available in a wide range of styles to suit any bathroom. Ladder towel rails are a popular option for modern bathrooms, while traditional towel radiators enhance a classic or vintage bathroom perfectly.
There's also an array of sizes too, so you shouldn't have any problem finding one to fit your small en-suite or spacious family bathroom. Measure the space accurately before buying a towel warmer and make sure to account for the extra width when the valves are fitted.
As well as sizes and styles, there's also a choice of finishes including chrome, white and anthracite. Chrome is the most popular as it blends in easily with any bathroom décor, while white creates a fresh modern look. Anthracite is a great option for adding a designer or contemporary touch.
How much heat will a heated towel rail produce?
The heat output of all heated towel rails is measured in BTUs per hour (British Thermal Units). The higher this figure the more heat is produced. To work out the required BTUs that are needed to heat your bathroom, use a BTU calculator; there are plenty of BTU calculators on the web that are quick and simple to use. Although a heated towel rail may heat a small bathroom, cloakroom or en-suite, you may need an additional heat source such as underfloor heating to warm a larger bathroom.
Where should I position a heated towel rail?
Take your time when deciding on the best position for your heated bathroom towel rail. If you are fitting a new bathroom out from scratch or redecorating, make sure to paint or tile behind the towel rail first.
If the towel radiator is plumbed rather than electric, think about the existing pipework. If you are replacing an existing radiator, opt for a towel rail that's the same width or wider to keep plumbing work to a minimum. If you choose a towel rail that's not as wide, more changes may be required to the existing plumbing, especially if the pipes come out of the floor rather than running along the wall.
To ensure your towels are easy to reach after a bath or shower, try and position your heated towel rail as close to the bath or enclosure as possible, this will save you from having to walk across the bathroom dripping wet!
Should I choose a plumbed or electric bathroom towel rail?
Even though your home may already have a central heating system, you don't have to fit a plumbed heated bathroom towel rail. You could instead fit an electric towel rail so you can enjoy warm dry towels all year round even when you central heating system is switched off during the summer months.
Plumbed towel radiators
If you want to replace an existing radiator, a plumbed heated towel rail can be the most suitable choice as it uses the pipework that's already there.
Dual fuel towel radiators
There's also dual fuel towel radiators, which are plumbed into the central heating but are fitted with an electric heating element. So, when the heating is on, the towel rail will warm up, but when it's switched off, you have the option of using the heating element independently. The heating element is controlled with a switch and a thermostat so you can easily turn it on and off when an extra boost of warmth is needed. Although a dual fuel towel rail offers fantastic flexibility, just bear in mind that you will need plumbing and a mains electric supply.
Electric towel radiators
Electric heated towel rails are ideal if you are creating a bathroom from scratch and don't want to extend the heating system. They are pre-filled with a protective solution to prevent corrosion and limescale. An electric bathroom towel rail works with your electric system and should be installed by a qualified electrician.
Some electric towel rails are supplied with a thermostatic control, which allows you to set the temperature to suit your needs, and some even allow you to set a time for the towel rail to turn on and off.
Heated towel rails come in modern and traditional styles to suit any bathroom. Traditional towel radiators will add class and elegance to your bathroom, while a designer or modern heated towel rail creates a smart, contemporary look.
Traditional towel radiators
A traditional towel radiator is a great option for creating a timeless and elegant look, and for enhancing any vintage bathroom. There are two main styles available; one features a white column radiator with metal bars to the side and top, while the other style is made up of chrome pipes only. Both styles provide enough room to keep towels warm and dry.
Traditional towel radiators come in a range of sizes to suit any bathroom space, and some even feature a gloss black column for a more contemporary touch. Complete the look with a pair of traditional radiator valves.
Designer heated towel rails
Available in a wide range of sizes and finishes, designer heated towel rails are the ideal option if you're looking to make a statement in your bathroom. Towel rails with a flat profile help to maximise space, while a curved profile is better suited to a larger bathroom, plus it's easier to hang towels on too. There's also heated towel rails with a handy heated shelf, which creates extra storage space for spare towels.
Flat panels and geometric rails create a bold, designer look, but for something more subtle, opt for a heated towel rail with curved rails. Choose a chrome finish if you want your heated towel rail to match with other chrome fixtures, or an anthracite finish if you want a stand-out feature.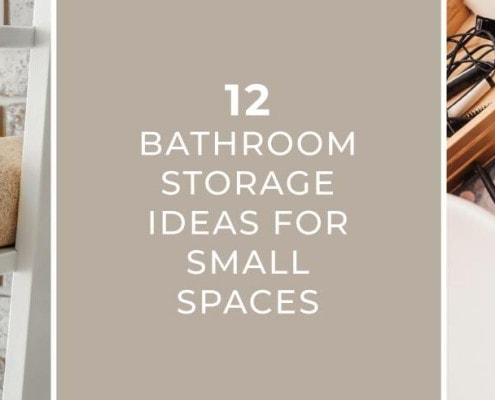 https://wpcdn.bigbathroomshop.co.uk/info/blog/wp-content/uploads/2020/12/BATHROOM-STORAGE-blog-banner.jpg?strip=all&lossy=1&quality=100&ssl=1
491
1401
Rikki Fothergill
https://wpcdn.bigbathroomshop.co.uk/info/blog/wp-content/uploads/2019/08/bbs-blog-logo-300x82.png
Rikki Fothergill
2020-12-10 16:59:40
2020-12-10 16:59:50
12 Bathroom Storage Ideas for Small Spaces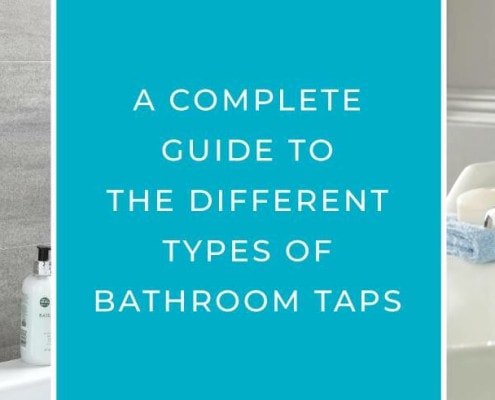 This blog offers a brief overview of each different type of bathroom tap, helping you to identify the perfect style for your space...
https://wpcdn.bigbathroomshop.co.uk/info/blog/wp-content/uploads/2020/08/bathroom-taps-guide-blog-banner.jpg?strip=all&lossy=1&quality=100&ssl=1
491
1401
John Klee
https://wpcdn.bigbathroomshop.co.uk/info/blog/wp-content/uploads/2019/08/bbs-blog-logo-300x82.png
John Klee
2020-08-25 10:54:58
2020-08-25 16:33:24
A Complete Guide to the Different Types of Bathroom Taps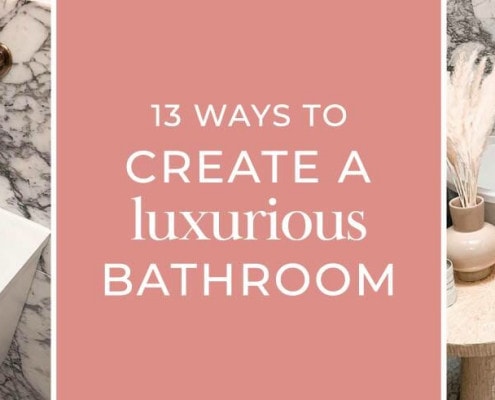 Creating a luxurious bathroom can be simple with just a couple of little tweaks. In this guide we give you 13 tips to achieve bathroom luxury
https://wpcdn.bigbathroomshop.co.uk/info/blog/wp-content/uploads/2020/08/luxury-bathroom-blog-banner.jpg?strip=all&lossy=1&quality=100&ssl=1
491
1401
John Lawless
https://wpcdn.bigbathroomshop.co.uk/info/blog/wp-content/uploads/2019/08/bbs-blog-logo-300x82.png
John Lawless
2020-08-24 12:52:22
2020-08-24 13:11:14
13 Ways To Create A Luxurious Bathroom
Hi, I'm Liz, an interiors blogger. My main focus area is the bathroom, where I aim to inspire anyone who's planning and designing a new bathroom – you'll find plenty of tips, how-to guides and a wealth of ideas!
Dawson Court
Billington Road Industrial Estate
Burnley
BB11 5UB