With a stunning panoramic sea view across St Austell bay, it's not hard to see why top model turned property developer Charlotte Thomson, was drawn to an old, rundown Cornish coast toilet block.
Sold at auction for £115,000, Loo with a View is going through a dramatic transformation! The new name for the property will be Harbour Lights as the hut in the garden housed a search light, which guided the tall ships into the harbour.
Big Bathroom Shop's marketing executive, Liz Tabron, interviewed Charlotte to find out what inspired her, the challenges she faced and much more.
Liz: What attracted you to the property?
Charlotte: Without a doubt the view, location, and then the challenge! Probably all in that order!
Liz: Is this the first time you've renovated a property?
Charlotte: Joey has been successful in property development and renovations for most of his life, whereas I had owned and renovated just one when we got together 7 years ago, a little tin mining cottage in Cornwall. We've done quite a few together now, we've definitely got the bug!
Liz: What attracted you to property development?
Charlotte: When we met we immediately realised that we both really shared a passion for property, in particular, old, dilapidated properties – it's such a rewarding feeling to be able to give something a new lease of life. We brought our first one together in Portsmouth which typically was really problematic, but it didn't put us off!
Liz: How many bedrooms and bathrooms does the property have?
Charlotte: We had planned for it to have just one bedroom, but the new first floor is surprisingly big – especially for a public toilet! So, we've squeezed in another bedroom. We have a wet room, and an en-suite, and a bath at the end of the bed in the main bedroom, so we've covered all bases!
Liz: How have you extended the property?
Charlotte: We weren't allowed to extend the actual footprint of the property, but we have gone up a floor so what was a 502 square foot property is now over double – this is because the walls upstairs are not 55cm thick like they are downstairs.
Liz: What's the style of the interior?
Charlotte: We've gone for a really coastal, chic feel with lots of reclaimed natural materials; slate, oak, etc. so it feels fresh and clean, but that it has always been there. We've picked a palette of greys, blues and a lot of chrome and stainless steel. Pink was banned unfortunately for me!
Liz: What inspired you?
Charlotte: We've always loved the New England feel, and I suppose based most of the ideas around that. It's good to have both a male and female perspective on the interiors as it can be practical AND beautiful!
Liz: Did you have an idea in mind or was it a job for an interior designer?
Charlotte: We've done all the design ourselves. Flicking through Pinterest was helpful, but most of it we decided as we went. We find it's better that way (within reason!), as you don't always know how the light or space is going to feel until you're ready to decorate or furnish.
Liz: How about your furnishing choices, were there any stand out pieces that really set off the design?
Charlotte: I've chosen a real statement velvet mink bed as the main bedroom is the real 'wow factor' with the jaw-dropping view over the sea, and of course the big stainless steel slipper bath in front of the window!
The sofa is going to be contemporary in a natural fabric (linen or similar) and quite sleek. It will need to have feet because of the underfloor heating. All these things have to be thought about!
Despite the open plan lounge/diner/kitchen, we still want to create three defined 'areas' so the lighting and furniture will help distinguish between them.
Liz: And the bathroom – is there a theme? How did you choose your suite?
Charlotte: We were spoilt for choice to be honest! Big Bathroom Shop had so many beautiful options. Because of the contemporary feel, we chose options that were square or rectangular, with taps that complemented this. Ideally we had really wanted a 'his and hers' basin but as there was a limited width because of a boiler flue being fitted, we had to compromise with a wider basin with a waterfall tap, which has really worked out well actually.
The en-suite is slate grey and white marble, so we chose the anthracite grey towel radiators which look amazing, a real designer touch.
Downstairs the wet room is really starting to come together, and we absolutely love the shower wall panels. They have made the area look so much bigger.
Again, the suite is sleek, contemporary and designer-looking.
Liz: What were the most significant challenges you faced?
Charlotte: In all honesty… people! We usually do 95% of the work ourselves, but as we are filming for a TV program on Channel 4, we have a deadline to finish by, so decided to get in some help with the stone wall, and other building work (roof, rendering, etc.)
We've been really let down and have had to have some of the work redone, which has been disheartening as it's cost us greatly in time, efforts, and money.
Liz: How was the original plumbing – has it been a help or a hindrance?
Charlotte: Well – it was a public toilet, so the existing plumbing was great! It did however all have to be taken out so we could start again and upgrade it, but at least the basics were there; drainage etc.
Liz: Have you gone for modern luxuries like underfloor heating or stayed traditional?
Charlotte: We've chosen underfloor heating for both floors for two reasons really: it's a modern alternative to radiators and the limited space we have. We do have towel radiators in the bathrooms; you can't beat warm fluffy towels!
Liz: What kind of finishing touches are you adding to the bathroom?
Charlotte: We are going to wait till the decoration and flooring are 100% complete before we 'dress' the bathroom, but have invested in some super soft luxury towels, and I think we'll be going for some nautical rope based fittings to keep in touch with the coastal location.
Liz: When do you expect it all to be completed?
Charlotte: It will be all finished by the first week in August this year. It has to be because of the TV show, so the pressure is on!
Liz: Is it part of your Lovers Retreat portfolio? What are your long term plans for the property?
Charlotte: We aren't sure yet – we are going to wait until it's finished before we decide whether to move in or rent it as a luxury holiday let. We may even sell it if the valuation is a pleasant surprise; we'll see. We like to take things day by day as so much can happen in a short space of time; we've learnt that the hard way!
Liz: What's your next project property wise, any more plans once this has finished?
Charlotte: We have actually already brought the next one so won't be resting for very long! Watch this space!
Liz: Finally, do you have any tips or advice for anyone new to property development?
Charlotte: I'd say physically getting on the property ladder is the hardest thing. Once you have one, you have a history, and the banks and lenders have a bit more faith in you, so it's just persistence – don't take no for an answer and try 100 lenders if you have to, SOMEONE will help you, even if you have to pay more in fees to start with. Speculate to accumulate as they say.
Secondly – do as much as you can mentally and physically yourselves to save costs and maximise profits. Apart from of course the skilled labour that requires signing off and certificating; gas, electrics, etc. It's never worth taking shortcuts with these bits.
Use #loowithaview to follow the progress!
Image credits: Charlotte Thomson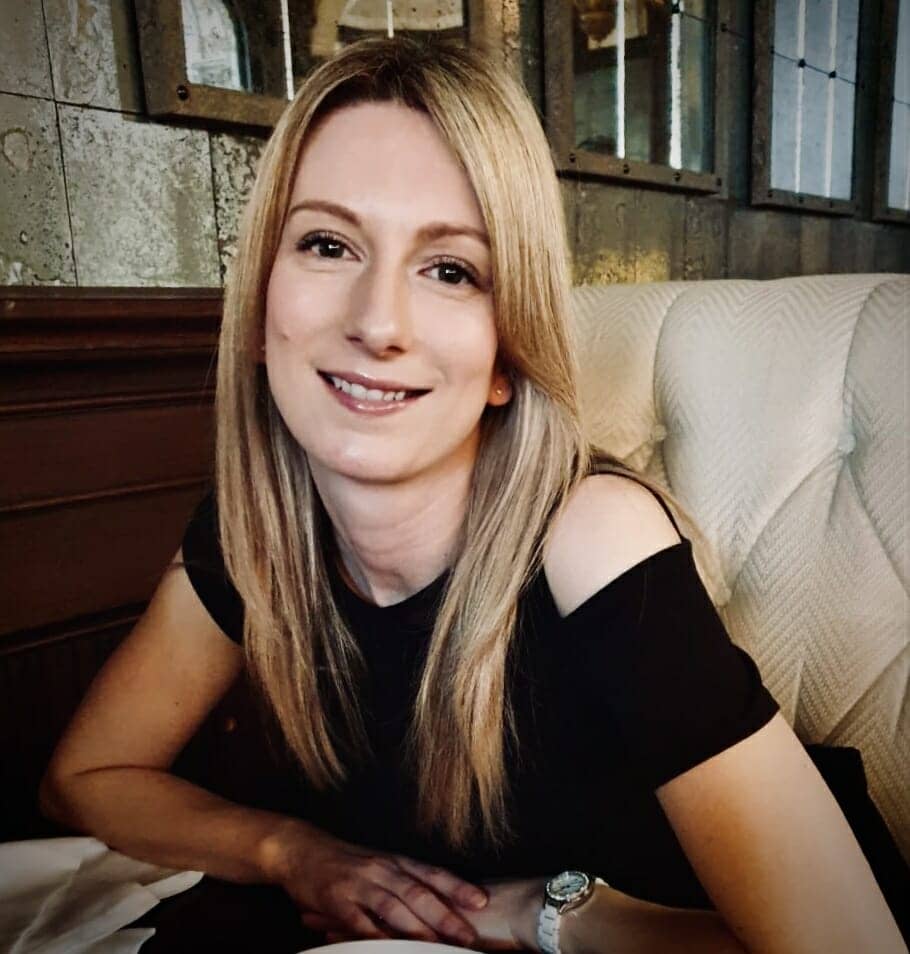 Hi, I'm Liz, an interiors blogger. My main focus area is the bathroom, where I aim to inspire anyone who's planning and designing a new bathroom – you'll find plenty of tips, how-to guides and a wealth of ideas!

Dawson Court
Billington Road Industrial Estate
Burnley
BB11 5UB