From illuminated mirrors to mirrors with heated demisters, there's many different types of bathroom mirrors to choose from. So, just how do you go about selecting a mirror that will enhance the design of your bathroom and suit your requirements? Our bathroom mirror buying guide covers all you need to know about this essential accessory, so you can choose the perfect one.
How to choose a bathroom mirror size
There are several things that you should take into consideration when choosing the size of your mirror to ensure it looks balanced in relation to your vanity unit or basin. A bathroom wall mirror shouldn't be wider than the sink, and it's common for the mirror to be the exact same width as the vanity unit, which ensures perfect alignment. Another option is to choose a mirror that's a bit smaller in width than the sink or vanity unit.
When it comes to the height, the mirror should reach about a foot above and below the eyeline of whoever will be using it. The taller the mirror is the better though, as the extra height provides more viewing angles and enhance a sense of space too.
If you have a double sink or vanity unit, you can either fit one large bathroom mirror that spans across the full width or hang two separate mirrors. Fitting two bathroom wall mirrors creates space for wall lights to sit in-between, creating a stylish and functional feature. If you want to fit wall lights either side of the mirror, you will need to choose a mirror that's 60-70% of the width of the basin or unit; this ensures the lights won't sit beyond the edges of the unit ensuring a neat and symmetrical look.
Another idea is to choose a mirror that fills the entire wall, which will make a small bathroom feel much bigger and add a touch of luxury too. You could run the mirror from wall to wall and up to the ceiling or fit a large bathroom mirror that spans across the vanity unit and over the toilet or a nearby fixture.
Bathroom mirrors with LED lights, heated demisters
&

more
Bathroom mirrors which incorporate technology such as heated demisters and LED lights are designed to make your morning routine easier than ever. Illuminated bathroom mirrors are a stylish and practical option as they provide bright enough illumination for applying make-up, beauty products and for shaving too, yet the light is also dim enough to create a relaxing ambience in the evening for a soak in the bath. If you're thinking about getting an illuminated mirror for your bathroom, make sure to choose one with energy saving LED lights. LED bathroom mirrors light up instantly and help to keep electric bills low. Some even feature a handy sweep sensor to activate the light – simply pass your hand under the sensor and the mirror will light up in an instant.
Bathroom mirrors with heated demisters are a fantastic option for the bathroom. An anti-fog mirror features a heated demister pad to prevent the mirror from steaming up when having a bath or shower, so no more wiping the mirror clear with a towel, saving you both time and hassle on those busy weekday mornings.
Bathroom mirrors with a shaver socket will make a useful addition to your bathroom too. They have a built-in shaver socket, usually located on the side of the mirror, allowing you to simply plug in and shave away.
You can get mirrors that combine all these functions – LED lights, heated demister and shaver socket – providing your bathroom with a highly functional feature.
Bathroom mirror cabinets for stylish
&

practical storage
Mirrored cabinets combine storage and a mirror into one space saving design, making them a stylish and practical option for any bathroom. They are available with and without integrated lights, and some incorporate a shaver socket and heated demister.
The best place to fit a bathroom mirror cabinet is above the basin, which means you can keep your toiletries and beauty products neatly hidden away yet easily accessible to ensure your bathroom remains clutter free and organised. Why not add a glow to your bathroom and make a feature of your mirrored bathroom cabinet with some under-cabinet lighting or an over-cabinet light?
When it comes to choosing a finish, white, grey and stainless steel are amongst the most popular. A white bathroom mirror cabinet blends in easily with other white fixtures such as the basin, bath and toilet. A grey bathroom mirror cabinet is a great option for creating an on-trend look and enhances other items of grey furniture. For a smart, modern look you can't go wrong with, a stainless steel mirrored bathroom cabinet. These come in a wide range of sizes and designs and suit contemporary bathroom schemes.
As well as finishes, you can get cabinets with single, double and even triple doors to suit your storage requirements. A triple mirror cabinet incorporates plenty of storage space making it ideal for a family bathroom. For a small bathroom, a double mirror bathroom cabinet is perfect. But if your bathroom or en-suite is especially short on space you could choose a corner mirror cabinet or a recessed mirror cabinet for a neat finish and a minimal look.
Bathroom mirrors are available in a choice of shapes including round, oval, rectangular and square, as well as a huge range of sizes and styles to suit any bathroom design requirement. Rectangular mirrors are the most popular choice and a versatile option. But for a softer, more relaxed look, round bathroom mirrors are perfect. A round mirror helps to add softness to the bathroom, which usually features geometric lines and hard surfaces. Oval bathroom mirrors are a good option too and bring a touch of class and elegance.
Round mirrors that hang by a strap or chain enhance a sense of relaxation and they work well with curved basins too. If you want to show-off interesting wallpaper, a round bathroom mirror provides enough reflective space but leaves more wall exposed.
Should I choose a framed or frameless bathroom mirror?
Whether you choose a framed or frameless mirror depends upon the style of your bathroom and the look you want to achieve. Frameless mirrors are a popular choice for modern bathrooms as they create a clean, minimal look, plus they are less expensive too, which is great if you are on a budget. Mirrors with elaborate frames tend to suit traditional bathrooms, while a simple frame design suits almost any bathroom style. For a totally seamless finish, you could inset a mirror into the tiles.
How to light a bathroom mirror
If your bathroom mirror doesn't incorporate lights and replacing it is not an option, then there are several ways that you can light your bathroom mirror. You could fit an over mirror light above or wall lights on each side of the mirror to transform it into a stylish bathroom feature.
A bathroom wall light fitted on each side of the mirror adds symmetry to the space and a touch of elegance too. If you have a wide mirror but still need lights close to the basin, you could combine the two. Wall lights fitted to the mirror maintain the symmetry and maximise the glass.
For something more glamourous, why not fit Hollywood lights to each side of your bathroom mirror or mirror cabinet? These types of lights provide even illumination but without any glare.
If space is limited, fit a single wall light over the mirror, rather than trying to squeeze in two on either side. This provides a simple and unobtrusive option.
The lights don't have to be fitted to the wall, so how about fitting a couple of on-trend ceiling pendant lights to work as task lighting? If you like the sound of this option, it's important to choose pendant lights that are suitable for use in the bathroom, as there are specific safety regulations to adhere to.
You could even install under-cabinet lights along the top and bottom of a mirrored cabinet for an ambient glow.
Whichever way you decide to light your mirror, always use a qualified electrician to ensure the lights comply with regulations.
Bathroom vanity mirrors and wall mounted shaving mirrors come in various designs, as well as with and without lights. These types of mirrors are usually fitted to the wall close to the sink, which saves on countertop space.
A vanity mirror or shaving mirror with lights provides essential illumination for make-up application and shaving, especially when there's little or no natural daylight in your bathroom. An illuminated LED shaving mirror uses a very small amount of power, lights up instantly at the touch of a switch and boasts a long lifespan. When choosing a shaving mirror, it's a good idea to opt for one with a magnifying mirror and an extendable arm. An extended shaving mirror can be pulled close to you to save you from leaning over the sink.
At BigBathroomShop, both the IP44 rated Milano Teifi Square LED bathroom vanity mirror and Milano Oirase Round LED bathroom vanity mirror are great options. They each feature an energy saving LED light with an impressive 20,000 hour lifespan, use just 3 Watts of power and boast a 3x magnification.
How to defog a bathroom mirror
There's nothing more annoying than trying to use your bathroom mirror after taking a shower, only for it to be completely fogged up. Whether you want to brush your teeth or apply beauty products, you'll have to use your towel to wipe down the glass, or even open the window on a freezing cold morning and wait for it to clear. Surely there must be a better solution? The answer is yes! Here's how you can defog your bathroom mirror quickly and prevent it from fogging up.
Before taking a hot shower, try running it cold for 30 seconds to help keep the surrounding area cool, which helps to prevent the fog forming quickly. But it will eventually form, so keep your shower as short as possible.
Cover the bathroom mirror with a towel before showering. The towel prevents the mirror from collecting moisture during a shower.
Apply shaving cream to the surface of the mirror and wipe down with a paper towel. The residue acts as a barrier to the condensation and therefore prevents the mirror from steaming up.
Pour some shampoo onto a piece of folded kitchen roll and wipe over the mirror. Then take a clean paper towel and wipe the mirror dry, making sure the glass is completely dry. When you next shower the mirror should be fog free.
Before showering, lightly run a bar of soap over the glass, and then use a cloth to remove any residue. This trick will keep your mirror fog free following a shower.
Pour a 50/50 mixture of vinegar and water into an old spray bottle and add in a couple of drops of washing-up liquid. Spray the solution onto the mirror and wipe with a cloth. Leave the glass to dry or wipe down with another cloth. Your mirror should remain fog free for a couple of days.
You could of course replace an old mirror with a mirror that features a heated demister, making fogged up mirrors a thing of the past.
More top tips and tricks for battling condensation in the bathroom.
How to install a bathroom mirror
Fitting a bathroom wall mirror is a job that you can easily do yourself – just follow these steps and you'll have your new mirror up in no time.
Decide where to install your new mirror ensuing the wall is suitable. Make sure the wall is strong enough and use a pipe finder to check there's no pipes concealed in the wall behind.
Hold the mirror up to the wall and mark where it will be fitted. Use a spirit level to check it's straight and mark the drill holes on the wall.
Before drilling the holes, choose a drill bit that's suitable for the wall type. Use some masking tape to mark how far up the drill bit a wall plug will go, so you can drill to the correct depth. If you are drilling into a tiled wall, take two pieces of masking tape and place in a cross over each hole to help prevent the drill from slipping. You can now drill the holes and insert the wall plugs.
Get someone to help you hold the mirror while you screw the mirror onto the wall. Peel off the protective film and admire your new bathroom mirror!
How to clean a bathroom mirror
Cleaning the bathroom mirror doesn't have to be a difficult or time-consuming task. Just follow our top tips for a perfectly clean, streak-free mirror.
Use white vinegar and a soft cloth to spot clean any toothpaste and grime.
Clean around the edges with vinegar and cotton buds or an old toothbrush.
Mix four parts water with one part vinegar and pour into a spray bottle, and then spray the solution onto a soft cloth or directly onto the mirror.
Wipe the mirror from side to side with the cloth, but never wipe in circles.
Next, dry the mirror with a clean cloth using the same side to side action, your mirror should be sparkling clean and free from streaks.
To remove limescale from a bathroom mirror use lemon or lime juice, or white vinegar.
So, that covers everything you need to know to help you choose the perfect bathroom mirror. At BigBathroomShop there's a great range of mirrors – from anti-fog mirrors to vanity mirrors and mirror cabinets all in a choice of styles and sizes to suit your bathroom.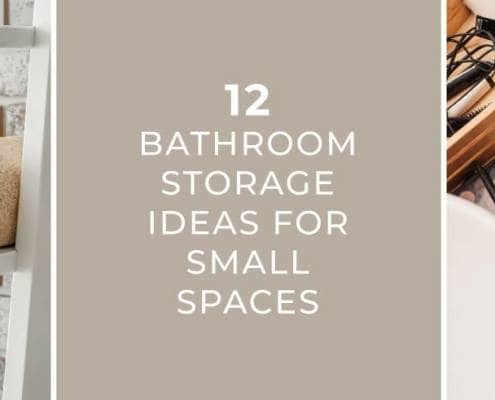 https://wpcdn.bigbathroomshop.co.uk/info/blog/wp-content/uploads/2020/12/BATHROOM-STORAGE-blog-banner.jpg?strip=all&lossy=1&quality=70&ssl=1
491
1401
Rikki Fothergill
https://wpcdn.bigbathroomshop.co.uk/info/blog/wp-content/uploads/2019/08/bbs-blog-logo-300x82.png
Rikki Fothergill
2020-12-10 16:59:40
2020-12-10 16:59:50
12 Bathroom Storage Ideas for Small Spaces
This blog offers a brief overview of each different type of bathroom tap, helping you to identify the perfect style for your space...
https://wpcdn.bigbathroomshop.co.uk/info/blog/wp-content/uploads/2020/08/bathroom-taps-guide-blog-banner.jpg?strip=all&lossy=1&quality=70&ssl=1
491
1401
John Klee
https://wpcdn.bigbathroomshop.co.uk/info/blog/wp-content/uploads/2019/08/bbs-blog-logo-300x82.png
John Klee
2020-08-25 10:54:58
2020-08-25 16:33:24
A Complete Guide to the Different Types of Bathroom Taps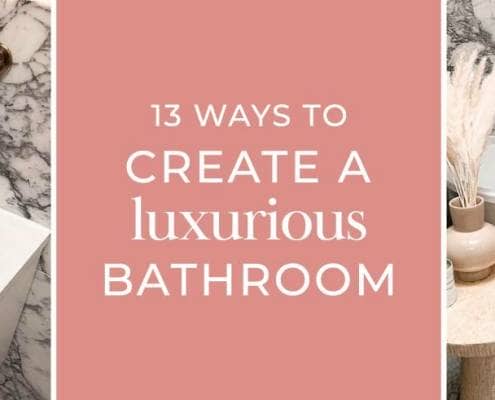 Creating a luxurious bathroom can be simple with just a couple of little tweaks. In this guide we give you 13 tips to achieve bathroom luxury
https://wpcdn.bigbathroomshop.co.uk/info/blog/wp-content/uploads/2020/08/luxury-bathroom-blog-banner.jpg?strip=all&lossy=1&quality=70&ssl=1
491
1401
John Lawless
https://wpcdn.bigbathroomshop.co.uk/info/blog/wp-content/uploads/2019/08/bbs-blog-logo-300x82.png
John Lawless
2020-08-24 12:52:22
2020-08-24 13:11:14
13 Ways To Create A Luxurious Bathroom
Hi, I'm Liz, an interiors blogger. My main focus area is the bathroom, where I aim to inspire anyone who's planning and designing a new bathroom – you'll find plenty of tips, how-to guides and a wealth of ideas!
Dawson Court
Billington Road Industrial Estate
Burnley
BB11 5UB