Planning a new cloakroom? Then you'll need to make sure you choose a basin that makes the most of a compact space and creates a stylish look. This buying guide covers all you need to know about cloakroom basins, so you can choose the best one for your downstairs toilet.
What type of basin is best for a cloakroom?
The best type of basin for a cloakroom is one which features compact dimensions to help maximise space. Cloakroom basins are specially designed with small spaces in mind. They come in a wide range of styles, shapes and sizes to suit any cloakroom design, whether that's contemporary and minimal or elegant and traditional, so you'll have no problem finding one that perfectly suits your requirements.
When choosing a new basin make sure it suits the style of your cloakroom. A traditional cloakroom basin perfectly suits a period-style home, while a basin with clean lines and a minimal design will add contemporary style to a modern interior.
Or, perhaps you're more of a mix-matching sort and want to add a touch of elegance to a modern space – you'll find solutions to help you do just that too!
Just check out our cloakroom basin section in our store to find exactly what you need.
Types of cloakroom basins
As well as styles, there are various types of cloakroom basins available including wall hung, corner, countertop and pedestal, so you can create the perfect look and make the most of the available space. We explain the different options to help make your choice easier.
Corner cloakroom basins
A cloakroom corner basin fits neatly into the corner of the room helping to make the best use of what could otherwise be wasted space. This type of basin projects diagonally outwards ensuring easier access and creating a less cluttered feel to the space.
Corner cloakroom basins are designed to be as compact as possible and are ideal if your cloakroom doesn't have a lot of floor space. The Milano Newby corner basin and the Milano Irwell corner basin are both great options for tiny cloakrooms. They feature an easy to clean white glaze finish and can be wall or countertop mounted making them stylish and versatile.
Wall hung cloakroom basins
Wall hung cloakroom basins provide a stylish and practical way to enhance a sense of space. Available in a wide range of sizes and designs, they create the illusion of a bigger room and make cleaning the floor easier too. A wall hung basin is fitted to the wall with no supporting pedestal underneath, providing a very clean and uncluttered look. This type of basin requires a bottle trap, which neatly conceals unsightly pipework from view. Choose one with a chrome finish so it blends seamlessly in with other chrome fixtures in your cloakroom.
Pedestal cloakroom basins
Available in a choice of shapes and styles, pedestal cloakroom basins typically feature a short projection to maximise space. A cloakroom basin with a pedestal is easier to install than a wall mounted design, which makes this type a more affordable option. The basin sits on top of the pedestal, and the pedestal hides the pipework creating a neater finish. They can also feature one or two tap-holes to suit a mono basin tap or separate hot and cold taps.
Cloakroom countertop basins
For a chic and contemporary cloakroom a countertop basin is perfect. This type of basin can be fitted to a worktop or vanity unit, creating handy storage space. A lot of countertop basins feature compact dimensions, which makes them ideal for small cloakrooms. They come in a great choice of shapes including narrow, rectangular designs and stylish curves. A narrow rectangular cloakroom basin, where the tap-hole is positioned at one end, offers a fantastic space saving option. We recommend the Milano Elswick 450mm countertop basin, which measures just 250mm wide making it perfect for the smallest of cloakrooms.
Cloakroom vanity units
A cloakroom basin vanity unit provides a space saving storage solution for your cloakroom. This is where a small cloakroom basin is fitted on top of a cabinet, so you can keep toiletries or cleaning products hidden away from view. Cloakroom vanity units come in wall mounted and floor standing styles and tend to feature a slimline design to maximise space. There's also corner vanity units available, which are ideal for cloakrooms that don't have a lot of floor space.
If your cloakroom doesn't have enough room to install a separate basin and toilet, then a solution is to choose a 2-in-1 cloakroom toilet and basin combination unit. This combines a toilet and basin into one space saving design. A back to wall toilet is fitted to the unit with the cistern and pipework hidden away inside, while a slimline cloakroom basin sits neatly on top.
What height should a cloakroom basin be?
The best height to install a cloakroom basin is between 800mm-850mm. With a pedestal basin the height is set, but if you choose a wall hung basin you can fit it at a height that best suits you.
What is the smallest cloakroom basin?
At BigBathroomShop the smallest cloakroom basin measures 450mm wide and 250mm deep. The narrow depth makes this basin ideal for a tiny cloakroom. The smallest square basin measures 280mm and the smallest round basin is just 280mm in diameter. So, if you're after a space saving compact basin, we have just what you need.
5 of the best cloakroom basins
Still can't decide which cloakroom basin to choose? Don't worry, we've picked out five of the best stylish and functional designs to help you out. These basins will not only create a stand-out feature in your cloakroom, they will make the most of a small space too.
1 Milano Newby Corner Basin
The Newby corner basin features a space saving corner design to make the most of your compact cloakroom. Featuring an easy to clean white glaze finish, it can be wall mounted or fitted to a countertop, making it a versatile option.
2 Milano Farington Wall Hung Basin
A great option for creating a modern look and maximising space, the Farington wall hung basin features soft square lines and a compact design. It is suitable for fitting to a countertop or wall installation.
3 Milano Elswick Wall Hung Basin
The Elswick wall hung basin measures just 250mm in depth, making it a fantastic space saving option for tiny cloakrooms. Suitable for wall or countertop installation, the basin features such a narrow design due to the tap-hole being positioned at the end rather than in the centre.
4 Milano Linley Cloakroom Vanity Unit
Available in grey and oak finishes, the Linley cloakroom vanity unit complete with basin provides a stylish and practical option for your cloakroom. It has a compact wall mounted design and ample room for keeping toiletries hidden away. There's also two open shelves for immediate access to toiletries.
5 Milano Irwell Countertop Basin
The Irwell round countertop basin is a great choice for bringing a touch of chic designer style to your cloakroom. Featuring a round compact design, the basin measures 320mm in diameter. Team with a high-rise basin tap to complete the look.
Choosing cloakroom basin taps
Now that you've (hopefully) chosen the perfect cloakroom basin, you'll need to complete the look with a stylish new tap.
Most basins have a single tap-hole, which means you'll need to choose a mono basin tap. If your basin is super compact, it's best to fit a cloakroom tap, which features smaller dimensions than standard to ensure everything looks in proportion. If your basin has two tap-holes, then you'll need separate hot and cold taps. For a countertop basin without any tap-holes, you can fit either a wall mounted or a high-rise basin tap.
Make sure to check if the basin has an overflow, if it does, you will require a slotted waste. If there's no overflow, an unslotted waste is needed.
How to fit a wall hung cloakroom basin
If you have plenty of DIY experience, then why not follow these steps for fitting your new wall hung basin?
Start by measuring from the top edge of the basin to the middle point between the fixing holes. Next, measure the distance in-between the fixing holes.
Decide where to position the basin and stick a strip of masking tape on the wall where the top of the basin will sit. Mark the height of the top edge of the basin on the masking tape.
Place another strip of masking tape below the first and measure downwards from the top edge. Use the first of the basin measurements to find the height for the fixing holes and make a mark on the masking tape. Use a spirit level to ensure the line is perfectly horizontal.
Measure across the wall to find the best position for the middle of the basin, marking this out on your line.
Use the second set of measurements (the distance between the fixing holes) and measure outwards along the central line. Mark the position of the fixing holes on the masking tape.
Drill the wall fixing holes and then tap the wall plugs into place.
Insert the wall anchors into the fixing holes and tighten with a spanner. Check they are level and remove the masking tape from the wall.
Take the basin and set it onto the wall anchors, and then fit the flanged collar sleeve, washer and nut to each anchor. Finally, level the basin and tighten the nuts.
For detailed instructions on how to fit a basin and pedestal, take a look out our expert how-to guide and video.
So, that covers everything you need to know to help you choose the perfect cloakroom basin. At BigBathroomShop there's a great range of space saving compact basins in a choice of styles and sizes to suit any cloakroom.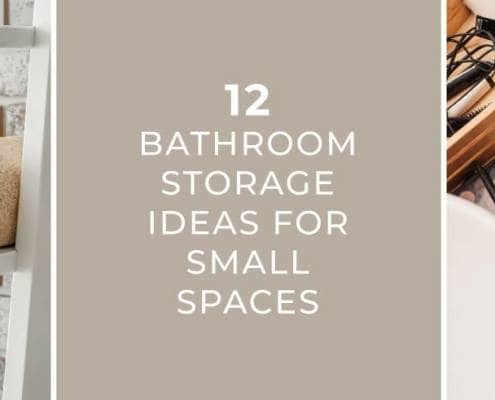 https://wpcdn.bigbathroomshop.co.uk/info/blog/wp-content/uploads/2020/12/BATHROOM-STORAGE-blog-banner.jpg?strip=all&lossy=1&quality=70&ssl=1
491
1401
Rikki Fothergill
https://wpcdn.bigbathroomshop.co.uk/info/blog/wp-content/uploads/2019/08/bbs-blog-logo-300x82.png
Rikki Fothergill
2020-12-10 16:59:40
2020-12-10 16:59:50
12 Bathroom Storage Ideas for Small Spaces
This blog offers a brief overview of each different type of bathroom tap, helping you to identify the perfect style for your space...
https://wpcdn.bigbathroomshop.co.uk/info/blog/wp-content/uploads/2020/08/bathroom-taps-guide-blog-banner.jpg?strip=all&lossy=1&quality=70&ssl=1
491
1401
John Klee
https://wpcdn.bigbathroomshop.co.uk/info/blog/wp-content/uploads/2019/08/bbs-blog-logo-300x82.png
John Klee
2020-08-25 10:54:58
2020-08-25 16:33:24
A Complete Guide to the Different Types of Bathroom Taps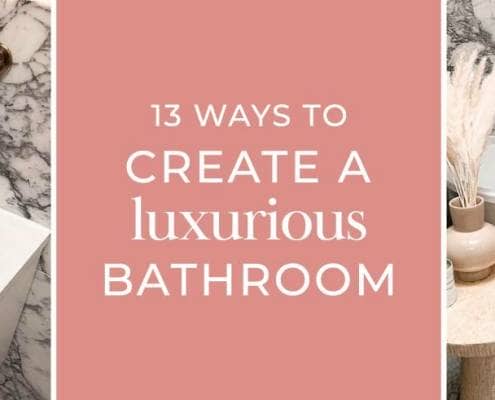 Creating a luxurious bathroom can be simple with just a couple of little tweaks. In this guide we give you 13 tips to achieve bathroom luxury
https://wpcdn.bigbathroomshop.co.uk/info/blog/wp-content/uploads/2020/08/luxury-bathroom-blog-banner.jpg?strip=all&lossy=1&quality=70&ssl=1
491
1401
John Lawless
https://wpcdn.bigbathroomshop.co.uk/info/blog/wp-content/uploads/2019/08/bbs-blog-logo-300x82.png
John Lawless
2020-08-24 12:52:22
2020-08-24 13:11:14
13 Ways To Create A Luxurious Bathroom
Hi, I'm Liz, an interiors blogger. My main focus area is the bathroom, where I aim to inspire anyone who's planning and designing a new bathroom – you'll find plenty of tips, how-to guides and a wealth of ideas!
Dawson Court
Billington Road Industrial Estate
Burnley
BB11 5UB