So, your toilet seat has broken, and you'll probably be thinking that it will be easy to choose a replacement, but there's actually a few things to take into consideration first to ensure you buy the correct one. Before rushing into buying the first toilet seat you come across, make sure to read our expert buyer's guide first.
Over time, toilet seats suffer a degree of wear and tear, which is hardly surprising, as after all, it's used several times a day. If the toilet seat is put up and down four times a day, that's over 1400 times a year the hinges will move. So, it's worth spending a bit more on a quality seat to ensure long lasting durability.
How to choose a toilet seat
There's a variety of toilet types to choose from to suit any bathroom. The most popular type is the close coupled toilet, which is where the pan is fitted closely to the cistern. There's also back to wall toilets, wall hung toilets and traditional high-level toilets.
As well as these toilet types, the shape can vary too – round, square or d-shaped, and there's differences in size – length and width. So, it's quite clear that there's no standard size or shape for a toilet seat. This is what makes it a little tricky to choose the right one.
To make it easier for you, just follow these points:
Take note of the shape of the shape of the toilet pan.
Measure the point between the two fixing holes in the pan.
Measure the widest point of the pan.
Measure the distance the pan sticks out from the cistern or wall.
You will now have a shape and set of measurements to work from.
Toilet seats – the options
From soft closing toilet seats to d-shaped styles and top fixing hinges, here's a rundown of the various toilet seat options.
Soft close toilet seats
Most toilets are now supplied with a soft close toilet seat as standard. Also known as a slow close toilet seat, this type uses slow closing hinges to prevent it from banging down. This also helps to minimise wear and tear on the pan and the seat itself.
Soft close toilet seat hinges are a practical option for any bathroom, as they help to avoid little fingers from getting trapped, and put an end to accidental bangs and slams. But care must be taken to not force the toilet seat down, as this could damage the hinges.
Hinges
There are two main types of hinges, and not all are suitable for all toilets. A top fixing toilet seat is fitted by feeding two bolts into the pan, and is used when the bottom of the pan is inaccessible, for example, in back to wall or one-piece toilets. The bolts on a bottom fixing seat are tightened from underneath, so there will need to be unrestricted access to these.
You can also get toilet seats with soft close hinges (as previously mentioned), and quick release hinges, which allow for easy removal of the seat, so you can clean with ease.
Shapes

The design of your toilet will determine the shape of the seat. Angular shaped toilets with a square toilet seat are ideal for creating a contemporary look. A round or d-shaped toilet seat is used on a toilet with rounded lines – a versatile shape that's perfect for any bathroom style.
Materials
Toilet seats are either made from plastic or wood. Wooden toilet seats are mainly used for traditional style toilets, and they come in a variety of colours and finishes such as oak for a classic and timeless look.
Plastic toilet seats are more popular as they are less expensive than wooden seats, and it's a material that can be moulded into a greater range of shapes.
When shopping for a new toilet seat you may come across the terms 'thermoset' and 'thermoplast'.
Made from a synthetic resin (powder) and catalyser (hardener), thermoset (also referred to as Duroplast) is scratch resistant and easy to clean. It's a material that looks like ceramic and is used by most manufacturers. One way to tell thermoset and thermoplast apart is that, thermoset has a far less plastic sound and feel to it.
Thermoplast, which is made from synthetic resin (grains), is lightweight and has more of a plastic look. It is not scratch resistant and dust sticks easily to the surface. For these reasons, thermoplast toilet seats are more affordable than thermoset.
Colours
As well as the different materials and shapes, there's also a choice of colours available too. The most popular being white and black. A white toilet seat is the most popular as it suits any bathroom décor, and blends in easily with fixtures such as the basin and bath.
A black toilet seat is a great choice for both modern and traditional bathrooms, and suits a black and white scheme perfectly.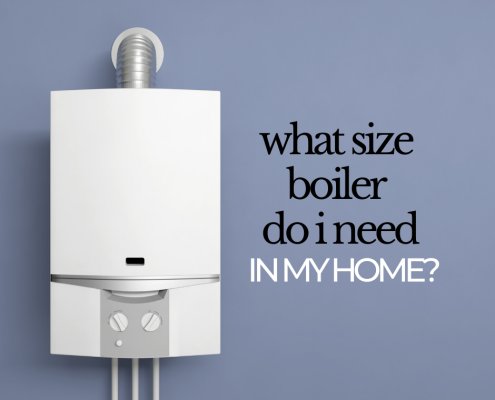 https://wpcdn.bigbathroomshop.co.uk/info/blog/wp-content/uploads/2019/11/what-size-boiler-do-i-need-3.png?strip=all&lossy=1&quality=100&ssl=1
788
940
Rikki Fothergill
https://wpcdn.bigbathroomshop.co.uk/info/blog/wp-content/uploads/2019/08/bbs-blog-logo-300x82.png
Rikki Fothergill
2019-11-12 13:34:30
2019-12-12 14:29:50
What Size Boiler Do I Need To Heat My Home?

https://wpcdn.bigbathroomshop.co.uk/info/blog/wp-content/uploads/2016/11/bathroom-suite-cost-4.jpg?strip=all&lossy=1&quality=100&ssl=1
424
544
Liz Tabron
https://wpcdn.bigbathroomshop.co.uk/info/blog/wp-content/uploads/2019/08/bbs-blog-logo-300x82.png
Liz Tabron
2016-11-30 12:00:10
2020-01-28 10:27:57
How Much Does a New Bathroom Cost?

Hi, I'm Liz, an interiors blogger. My main focus area is the bathroom, where I aim to inspire anyone who's planning and designing a new bathroom – you'll find plenty of tips, how-to guides and a wealth of ideas!

Dawson Court
Billington Road Industrial Estate
Burnley
BB11 5UB