Considering a wet room, but not sure if it's the right choice for your home? This expert guide uncovers all you need to know about wet rooms, from the best type of materials to use, to waterproofing and much more, so you can design the perfect showering space.
A great way to add value to your home, wet rooms are becoming more and more popular. But unlike creating a normal bathroom, a lot more thought needs to go into planning a wet room, as the space will need waterproofing, which is a job best left to the professionals if you lack the necessary DIY experience.
Can a wet room be created in any bathroom?
Yes, most bathrooms can be transformed into a wet room. A wet room is simply a shower room that does away with the tray and screen, and features a fully open tiled shower area. If the space is compact, it's a good idea to fit a wet room glass panel, which will help protect items from getting covered in water every time you take a shower.
Water drainage in a wet room
As previously mentioned, wet room installation is a job for a qualified bathroom fitter; this is because a gradient will need to be created in the floor to allow the water to flow into the drain, and then the room needs to be waterproofed.
A wet room deck will need to be constructed first, but this will vary depending on whether your floor is timber or concrete. In newer properties, the gradient is usually built into a concrete floor as it is laid, but with timber floors, the space for the drain will need to be cut out of the joists, the waste fitted and a WBP plywood subfloor fitted on top of the joists to form a solid platform that can be tiled. You could also fit a ready-made sloping shower former, that can be tiled over.
With a timber floor, the rest of the floor needs to be raised slightly so it will sit flush with the top of the tray. Plus, the door threshold will have to be raised by about 5mm from the floor.
The room will then need tanking (waterproofing). Wood flooring needs to be primed and waterproof tape should be applied to the corners. Both the walls and floors can then be covered with a waterproof membrane, and then finally the space can be tiled and grouted.
Our wet room membrane kits come with all you need to create a waterproof wet area.
Tips for keeping your wet room dry
Obviously, your wet room will get wet, and if the splashes of water do not dry out, then this can cause problems. Underfloor heating is highly recommended in any wet room, not only will it create a luxuriously warm floor, but it will also help to dry the space out. Electric and plumbed underfloor heating is suitable for use in a wet room, and on top of this, good ventilation is essential.
Fitting a wet room glass panel will also help minimise splash-out. Wet room glass panels come in many sizes to suit any space, and you can fit one or two depending upon the design of your bathroom. When choosing a wet room screen, make sure it has toughened safety glass, and opt for one with an easy-clean protective coating, which will help prevent the build-up of limescale and soap scum.
Wet rooms – pros and cons
A wet room may look great, but it may not suit everyone. Here's some pros and cons to help you make the right decision.
Pros:
A wet room is a great option for creating a stylish and contemporary look.
If you are adding a wet room as a second bathroom, then it can help increase the value of your home.
Wet rooms are ideal for small bathrooms, as they create a spacious feel.
Easier to clean.
The floor under the tiles will be more protected compared to in a standard bathroom.
Wet rooms are well suited for disabled people, as they provide easy access.
Cons:
In a small bathroom, loo roll and towels can easily get covered in splashes of water.
You'll need to hire a professional tradesman to waterproof the room. Leaking water can cause expensive damage if the wet room is not properly tanked.
A wet room needs to be tiled from floor to ceiling, which is costly.
Turning your one and only bathroom into a wet room could put potential buyers off if they see there's no bath.
What type of materials are suitable for use in a wet room?
Tiles are the most suitable, as well as the most popular option, for the floors and walls in a wet room. You could also choose sheet vinyl for the floor, or Corian, which is seamless, non-porous and low maintenance. For an ultra-contemporary and industrial look, why not choose concrete?
Bathroom tiles should be non-porous – ceramic and porcelain are both good options for a wet room. If you choose slate, marble or limestone, bear in mind that this is a porous material that will need sealing once every few months to prevent water damage. When choosing floor tiles for a wet room, ensure they feature a non-slip surface.
Small bathrooms and wet rooms
A wet room provides a great way to open the space up in a small bathroom, and you don't require bags of room to install a shower, toilet and basin. A wet room glass screen is always a good idea in a small bathroom, as it will keep towels, toilet roll and other items from getting covered in splashes of water. You could fit the wet room screen in a recess area or combine with another glass screen for a corner installation.
Enhance a sense of space further by fitting a wall mounted vanity unit or basin and toilet – this will also make cleaning the floor easier.
When choosing lighting for a wet room, it needs to comply with current Building Regulations. Unless water is restricted to a specific area of your wet room, you will need to fit lights with an IP65 rating, which are suitable for Zone 1 – this is the area directly above the shower to a height of 2.25m from the floor.
Recessed spotlights are great for a wet room and enhance a minimal look perfectly. You could also fit an LED illuminated mirror to add task lighting to your wet room, and for added wow factor, integrate waterproof LED plinth lights into the shower area.
Create a stylish and energy efficient lighting scheme with our LED bathroom lights.
Choosing a shower for your wet room
Showers come in so many styles, from simple slide rail kits to statement shower systems complete with rainfall shower head and massaging body jets, so there's something to suit every requirement. Your choice of shower will also depend upon your available budget too, but always buy the best you can afford.
Rainfall shower heads are a stylish option for any bathroom, but it's a good idea to fit a separate hand shower as well, so you can rinse and clean around the shower area with ease.
Shower heads that are recessed into the ceiling are becoming a popular choice – these create a seamless look and deliver a refreshing rainfall effect. Add body jets for a spa-like feel and to complete your new shower.
When it comes to shower valves, a concealed design is a must for continuing the sleek minimal look of your wet room. Make sure it's thermostatic to ensure a safer showering experience. A thermostatic valve incorporates anti-scald technology for peace of mind.
Thermostatic shower towers are another great option for wet rooms. These are easy to install, and incorporate a shower head, handset and body jets into one panel. They come in a variety of styles and finishes to suit any decor.
Just bear in mind that if you are choosing a powerful shower, then you will need to fit a drain that can handle high volumes of water efficiently. A channel-style drain that fits flush to floor and collects water across its full width, is a good option. Make sure the drain has an easy to access dirt trap to ensure the water runs away freely.
Inspirational wet room ideas
Head on over to the BigBathroomShop wet room ideas Pinterest board for even more inspiration.
https://wpcdn.bigbathroomshop.co.uk/info/blog/wp-content/uploads/2021/03/con-bathroom-blog-banner.jpg?strip=all&lossy=1&quality=70&ssl=1
491
1401
Rikki Fothergill
https://wpcdn.bigbathroomshop.co.uk/info/blog/wp-content/uploads/2019/08/bbs-blog-logo-300x82.png
Rikki Fothergill
2021-03-25 16:14:14
2021-04-06 14:44:34
25 Contemporary Bathroom Ideas For 2021
https://wpcdn.bigbathroomshop.co.uk/info/blog/wp-content/uploads/2021/03/cottagecore-blog-banner.jpg?strip=all&lossy=1&quality=70&ssl=1
491
1401
John Lawless
https://wpcdn.bigbathroomshop.co.uk/info/blog/wp-content/uploads/2019/08/bbs-blog-logo-300x82.png
John Lawless
2021-03-25 13:55:20
2021-03-25 13:55:23
How To Create The Perfect Cottagecore Bathroom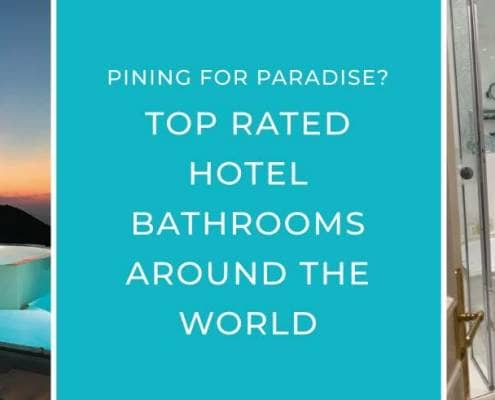 https://wpcdn.bigbathroomshop.co.uk/info/blog/wp-content/uploads/2021/03/hotel-bathrooms-blog-banner.jpg?strip=all&lossy=1&quality=70&ssl=1
491
1401
John Klee
https://wpcdn.bigbathroomshop.co.uk/info/blog/wp-content/uploads/2019/08/bbs-blog-logo-300x82.png
John Klee
2021-03-09 09:06:48
2021-04-13 17:05:55
Pining For Paradise? Top Rated Hotel Bathrooms Around The World
Hi, I'm Liz, an interiors blogger. My main focus area is the bathroom, where I aim to inspire anyone who's planning and designing a new bathroom – you'll find plenty of tips, how-to guides and a wealth of ideas!
Dawson Court
Billington Road Industrial Estate
Burnley
BB11 5UB