How To Create A Rustic Bathroom
Forget about the white and grey modern bathroom spaces and start to think about the warmth and welcoming vibes of a soothing rustic bathroom.
There's something about the wooden textures and natural aesthetics of a rustic bathroom, that's just all so soothing. Picture this, it's been a hard week at work and you're dying for a long soak with a glass of your favourite wine.
Wouldn't it make your soak all that more relaxing in the midst of a beautiful, cottage inspired bathroom? With twinkly candles, wooden beams and a freestanding tub to hug you? – It's what's dreams are made of!
Rustic bathroom interiors come in many forms. You have the traditional farmhouse rustic or the modern rustic and even an industrial rustic mix. The rustic possibilities are endless!
If you're like us and want to discover some beautiful ways to create a soothing rustic haven, then read on.
It's perfectly acceptable to mix a contemporary bathroom design with touches of rustic. The wooden texture is a good way to bring a homely feel to any current space.
The latest interior trends encourage the use of natural materials in more modern environments, as they are a great source of encouraging positive wellbeing!
The mix of different, worn out woods is fab for created a quirky, country feel. Timber, oak, beech, and softer woods would all work well to achieve a rustic log cabin feel.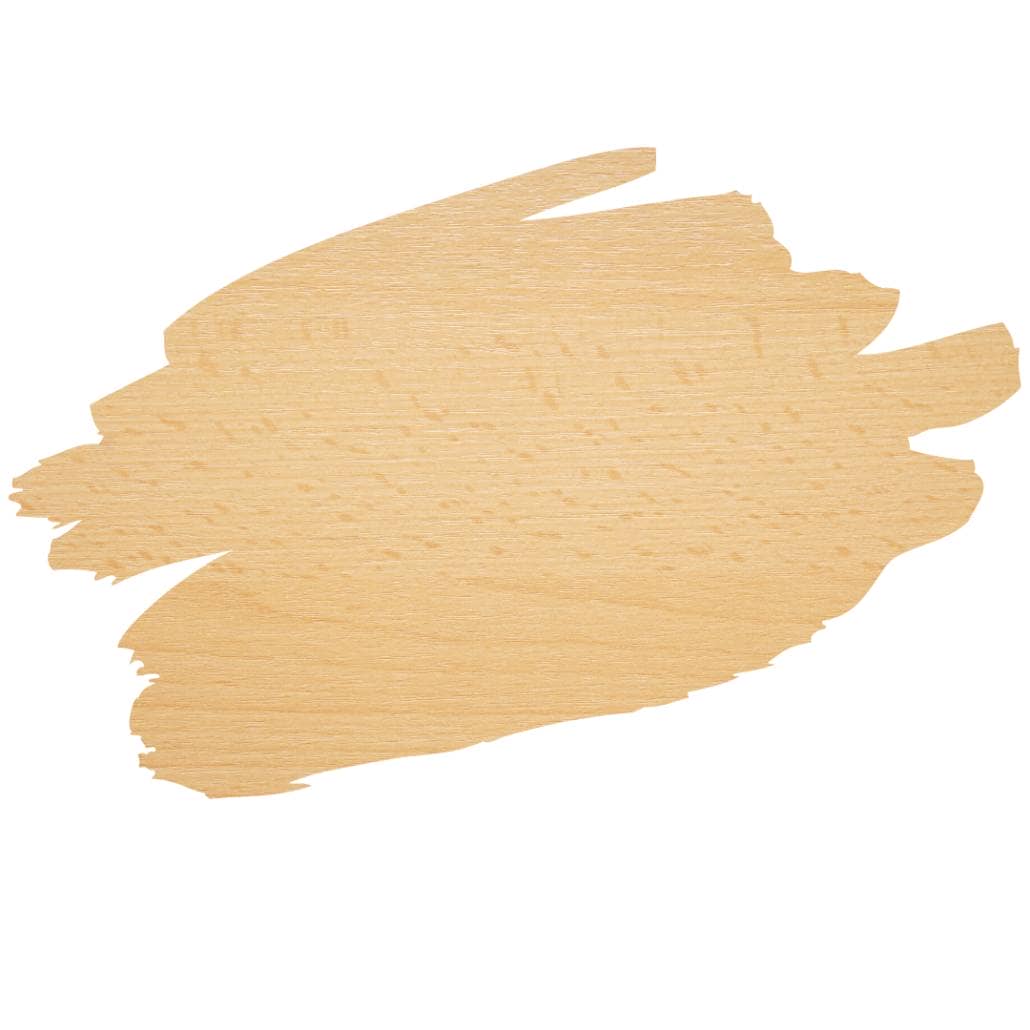 We would, however, recommend using reclaimed woods, as they will add more character to your soothing rustic space!
If you're not a fan of wooden walls or sinks, consider a hardwood floor. Wood floors will bring a calming rustic touch and help keep the interior strictly country vibes.
Obviously, a rustic inspired bathroom doesn't always have to be neutral colours, but we do think sticking to a neutral palette will not only enhance the rusticity but also help create that soothing feel.
An earthy colour palette full of off whites, crisp creams, ivory, and cloudy greys will be the best options!
You might be really lucky and live in an authentic farmhouse. You know the kind, with beautiful bare brick walls, wooden beams, and Belfast sinks.
If you can, harness the brick walls. The exposed brick will give your space a truly authentic countryside getaway look.
Use the brick bathroom wall as the focal point of your room and pack an interior punch by installing a vanity unit and countertop sink to it.
The vanity area of your bathroom is a key area where you can drive home some serious style. Make sure you do it right with a cottage inspired chunky vanity unit and countertop basin.
Our Henley vanity is inspired by the soft hues and nostalgia of the countryside. Incorporating, style, practicality, and rustic chic, it is the perfect vanity option for a farmhouse style.
Complete with a countertop vanity and high-rise tap, the Henley is a blend of traditional charm and modern sleekness.
Modern rustic takes key traditional rustic interior elements and brings them into a minimal space. The main features of a modern rustic space is a light colour palette, natural materials such as refined linen and wooden features such as shelves, beams or vanity units.
All the while keep the décor to a minimal. Your space should feel, organic, fresh, and welcoming, for a true modern rustic interior style!
A rustic space doesn't always have to be heavily dedicated to the wooden floors and rusty sinks. You can create a fresh country space with tiles.
Use your walls and floors to bring a touch of modern-day interior with a neutral tile and utilise your bathroom furniture to drive home the country feel.
Why not use light tile floor and walls to brighten and highlight the rest of the rustic space?
Include A Freestanding Bath
Let's face it, no soothing space is ever fully complete without a freestanding tub. The way they hug you as you soak, their gorgeous aesthetic – there's nothing not wonderful about a master bath.
Create a soothing spa-like space with a gorgeous tub. For the ultimate relaxation, place your freestanding tub under your window (if you can) and watch the clouds slowly pass by whilst you soak.
A soothing rustic space is never finished until you accessorise your bathroom. We recommend:
Wicker baskets, pampas grass, neutral organic vases, wholesome soaps, wooden towel hooks and wooden towel racks, and plenty of candles to set the ambience and creating a rustic haven.
Don't Forget About The Heating
So you have almost everything in place, for your soothing rustic bathroom, cloakroom or en-suite but, as it always does, the heating side of things slipped your mind. Not to worry, we have got your back.
To create a harmonising country-cosy look, why not install one of our Milano Elizabeth heated towel rails. Available with chrome, brushed gold or oil-rubbed bronze features, this heated towel rail will help finish off your soothing interior.
It produces a superb hourly heat output to ensure your towels and bathroom are made to feel toasty warm in no time – ahh, lovely!
There's something oh so farmhouse rustic about a washstand, don't you think? The washstand is making a comeback in the bathroom interiors and we are all on board.
If you have a compact cloakroom space that needs a little revamp, take a look at how beautiful these traditional washstands can look.
Use wholesome materials to lock down that soothing rustic feel. Think about introducing, slate, cotton, wicker, weathered woods and plenty of thick fluffy towels.
These types of organic materials really help create an on-trend country living look.
Although any colour looks great, people are looking for brushed gold fixtures to include in their bathroom interiors. It is no wonder when they can look this good?
Brass accents help add a touch of country charm. Regal and eye catching, metallic fixtures bring a sense of warmth to your bathroom space.
Whether it's half a wall or a full wall,  panelling looks fabulous in a country inspired bathroom. This nifty little trick will add texture and warmth to your bathroom space.
Go that extra mile and create a crisp country bathroom suite by painting the panelling white.
Rikki has a passion for interior design and an even bigger passion for writing about it. When she isn't writing about gorgeous bathroom interiors, you'll find her discovering all of the latest trends.