So, how much does it cost to fit a bathroom? If you're like a lot of homeowners, you've probably wondered what is the average cost of a new bathroom? The truth is, there's a lot of contradictory information floating around the web about the cost of a bathroom. That's why we rolled up our sleeves and uncovered all the latest information. What we discovered is that by looking in the right places it is possible to gather all the information you need before deciding on any bathroom redesign project. Read on to find out more…
How much does it cost to fit a bathroom?
Although you can get a good estimation of costs when planning a new bathroom, the end figure can vary quite a lot. Bathroom fitters charge different amounts depending on what's being installed. For example, small jobs such as fitting a new basin can cost from £70-£120, while bigger jobs like tiling a large bathroom can cost as much as £1,000.
Even though the average cost of a bathroom is £4,500, you can save money by shopping smart and comparing prices. In fact, you can achieve a designer look for as little as £2,000 if you plan and budget well.
Bathroom installation costs can vary so much due to the fact that each job needs to be priced in relation to individual circumstances. The shape and size of your bathroom can affect how easy a job is to complete, the length of time it will take and how much material is required. Don't forget to factor in unforeseen complications such as damaged pipework, which will increase the cost of the quote.
Quality is always priority with any installation job, so it's definitely worth paying that bit more to ensure your bathroom has a professional finish. Cut corners and you could end up paying more in the long run to rectify expensive mistakes.
Bathroom installation cost guide
The below is a list of approximate bathroom fitting costs and typical job times.
Bathroom installation advice
The average new bathroom cost is £4,500, but this can vary hugely depending on whether you are starting from scratch, replacing an existing suite, the level of luxury you want to create, and if you plan to undertake any DIY work. Although you can get a bathroom suite from as low as £200, it's not always obvious what's included, so make sure to check before you buy. This section will provide you with some guidance on the cost of a bathroom.
The cost of fitting a bathroom can vary depending upon if you are replacing items, such as removing the old basin and fitting a new one in the exact same space, or if you plan to completely redesign the bathroom and install the fixtures and fittings in new positions.
It's a good idea to ask potential bathroom fitters if they have a minimum charge. Some fitters have a minimum charge of half a day, which means you could end up paying more for a small job like replacing a sink, so it may be more cost effective to combine several jobs that need doing at once. There are also certain things that can increase the cost of the job, such as replacing old or damaged pipework and extra tile work.
One important thing to be aware of is traders using contractors, which means it will be more difficult to keep an eye on who is doing what, so make sure to ask your trader if they plan to do the work themselves or contract out. If they are contracting out, can they ensure the quality of the work?
We recommend finding a local tradesman at Cost2Build to carry out your home improvement projects.
Waste disposal is another thing to take into consideration. Traders have to pay business rates to dispose of waste and there's usually a minimum charge to dispose of small amounts. To save money you could get rid of the waste yourself or hire a skip.
Tiling
It's definitely worth hiring a professional tiler, as someone who is inexperienced can take two or three times as long to tile your bathroom. Old tiles that need to be removed and walls that are in poor condition, which will need to be prepared, can increase a bathroom fitters cost. To ensure a professional finish, the toilet and basin may have to be removed, so the tiler can tile behind them. Bathrooms that have a lot of furniture, doors and windows will also need to be tiled around, meaning increased costs. The type of tiles you choose can also affect your bathroom renovation cost. Large tiles will cover the area faster, while smaller ones can take longer.
If you're experienced at DIY, take a look at our guide on how to tile a bathroom.
Underfloor heating
If your existing bathroom floor is tiled, the longer it will take to remove and replace the flooring, increasing the price and completion time. Your bathroom fitter may not do electrical work, so it will need to be contracted out. Whoever fits your underfloor heating needs to be certified or signed off by a qualified Part P electrician.
Electrical work
Another new bathroom renovation cost is electrical work. If your bathroom is dated, you may want to upgrade the lighting to energy efficient LED spotlights. Other electrical work can include fitting a shaving socket and an extractor fan. The typical cost for electrical work is around £300.
Bathroom flooring
The bathroom floor can get overlooked as some bathroom fitters will leave flooring off their quotes to ensure a lower price, but they'll then add it on as an extra. If you want the floor replaced always ensure it's included in the price. Vinyl flooring can cost £200-£400 depending on the size of your bathroom.
Plumbing work
A large proportion of your budget will go towards various plumbing jobs such as fitting new taps, toilet, shower, bath and sink. If there is a significant alteration to the existing layout, more plumbing work will be required, so expect to your new bathroom installation costs to increase.
How long does it take to fit a bathroom?
Removing the existing wall/floor tiles, preparing the walls and floor and installing the new tiles is the most time consuming part of fitting a bathroom. Installing the bath, toilet and basin is normally straight forward. For a complete bathroom refurbishment, expect the work to take approximately 6-8 days. If you're only having the bath, sink and toilet replaced, then this can take around 2 days. Additional pipework and time is needed if changing the position of the toilet and sink.
How much does a basin cost?
Ceramic basins with pedestals are the most affordable option, and start at around £40. These are a popular option as they are available in a wide range of designs and sizes, and are easy to install too. To enhance a sense of space you could choose a basin with a semi pedestal or a wall mounted basin – these start at around £60.
Basins that are designed to sit within or on top of a vanity unit such as a recessed, semi-recessed or countertop basin start at around £90. You will need to factor in the cost of the unit too.
The majority of basins are ceramic, but stone, metal and glass are other options you may want to consider, just be aware that they can cost significantly more.
How much does a toilet cost?
Close coupled toilets are the cheapest option and start at around £60. These are very popular as they are easy to install and come in modern and traditional designs.
High level toilets are another option for traditional bathrooms with prices starting at around £250. For a contemporary look and to create the illusion of more space in a small bathroom, you may want to opt for a wall hung toilet, which can cost from £180, but you will need to factor in the cost of the concealed cistern and wall frame.
How much does a bath cost?
How much a bath costs mainly depends on what it is made from. Cheap baths are typically constructed from thin acrylic and are supplied ready to be built-in to a frame, which you can then tile or have some kind of panel fitted to it. Cheap acrylic baths cost approximately £70, but they can be flimsy. At the opposite end of the price scale, baths are usually made from acrylic too, but are constructed from thick, fiberglass reinforced acrylic to ensure longer lasting durability. Acrylic will also keep the water warmer for longer compared to steel.
If you're after value for money and on a limited budget, steel baths are more durable compared to cheaper acrylic models, and prices can start from around £120. When you start looking at other materials such as cast iron and stone, the prices significantly increase.
If you are experienced at DIY you can save money by fitting a bath yourself by following our step-by-step guide.
How much do bathroom taps cost?
The cheapest type of bathroom taps are pillar taps (supplied as a pair – one for hot and one for cold water), they start at around £30. Mixer taps are next up on the cost scale, with prices starting at £45. A mixer tap has separate controls for the hot and cold water. Monobloc mixer taps, where the temperature and flow is controlled by a single lever handle, start at around £50, and are a very popular option.
When choosing taps, you will need to check if a waste is supplied, if not, remember to factor this extra cost in.
When choosing a basin, consider the type of tap that you will need. Countertop basins will need a high rise basin tap or a wall mounted tap, which cost more than standard mono taps. Freestanding baths also need wall mounted or floor standing taps, which can be costly too.
How much does a shower cost?
If you're on a budget, an electric shower is your best option. They supply hot water on demand and provide water separately from the mains cold supply. Starting at around £50, an electric can be economic to run. Choose one with a high kilowatt rating to ensure a more powerful flow.
Bath shower mixer taps offer an affordable option too and start from around £50. These feature a shower hose and head attachment, and are easy to install.
Starting from around £60, manual shower mixers feature a hose and spray that comes out of a wall unit. They have a control to adjust the flow and temperature.
Thermostatic mixer showers can cost from £125, and are similar to a manual mixer shower, but with a built-in thermostat that automatically adjusts the temperature of the water if a tap or toilet is used elsewhere in your home.
Shower towers are another option, and start from around £170. These incorporate body jets, shower head, hand shower and controls on one easy to install and use panel. They create a designer look and deliver a superb showering experience.
How much does a shower enclosure cost?
Basic, inexpensive shower enclosures can cost around £70-£80. But you still need to factor in the cost of the shower tray, as well as a shower head and valve.
Walk in shower enclosures complete with tray and frameless glass screen can cost from around £200, while wet room kits that include all you need for installation cost approximately £500-£600.
Quadrant shower enclosures are ideal for small bathrooms and en-suites as the curved design helps to maximise space. Bi-fold shower doors are also great for small spaces too. If you're after a luxury designer look and have a larger bathroom, a walk in shower offers the ideal way to achieve this.
How much does a full bathroom suite cost?
At BigBathroomShop we have bathroom suite bundles from as low as £200, so you can easily update your bathroom without breaking the bank. Complete bathroom suites are usually supplied with the bath, basin or vanity unit, toilet and sometimes the taps and wastes. They provide an easy and convenient way create a coordinated look, and can cost less than buying separate items.
From taps to showers and furniture, plus much more, we have all you need to complete your bathroom renovation and at affordable prices too so you can keep costs down.
Stuck for bathroom ideas? Then why not take a look at our bathroom inspiration hub? Whether you want to create a contemporary or a traditional look, we can help transform your visions and ideas into reality.
We also have a fantastic collection of expert buyer's guides and DIY guides to help you complete your bathroom renovation project in no time.
https://wpcdn.bigbathroomshop.co.uk/info/blog/wp-content/uploads/2020/09/shower-drain-_-blog-banner.jpg?strip=all&lossy=1&quality=100&ssl=1
491
1401
Rikki Fothergill
https://wpcdn.bigbathroomshop.co.uk/info/blog/wp-content/uploads/2019/08/bbs-blog-logo-300x82.png
Rikki Fothergill
2020-09-01 15:55:35
2020-09-08 16:19:57
How To Unblock a Shower Drain
Mould is never a nice thing (unless of course, it's cheese). In this guide, we give you all the tips and tricks to get rid of unsightly bathroom mould
https://wpcdn.bigbathroomshop.co.uk/info/blog/wp-content/uploads/2020/08/bathroom-mould-blog-banner.jpg?strip=all&lossy=1&quality=100&ssl=1
491
1401
John Lawless
https://wpcdn.bigbathroomshop.co.uk/info/blog/wp-content/uploads/2019/08/bbs-blog-logo-300x82.png
John Lawless
2020-08-31 12:32:40
2020-08-31 12:45:22
How To Get Rid Of Bathroom Mould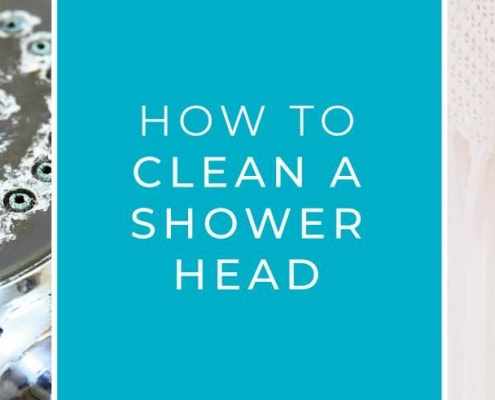 https://wpcdn.bigbathroomshop.co.uk/info/blog/wp-content/uploads/2020/07/clean-shower-head-blog-1.jpg?strip=all&lossy=1&quality=100&ssl=1
491
1401
Rikki Fothergill
https://wpcdn.bigbathroomshop.co.uk/info/blog/wp-content/uploads/2019/08/bbs-blog-logo-300x82.png
Rikki Fothergill
2020-07-29 09:45:24
2020-08-12 11:20:05
How to Clean a Shower Head?
Hi, I'm Liz, an interiors blogger. My main focus area is the bathroom, where I aim to inspire anyone who's planning and designing a new bathroom – you'll find plenty of tips, how-to guides and a wealth of ideas!
Dawson Court
Billington Road Industrial Estate
Burnley
BB11 5UB